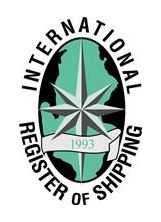 The Tokyo Memorandum of Understanding has positioned the International Register of Shipping (IRS) closer to the higher ranking achievers on its performance list, following the classification society's success during the 2012-2014 period.
IRS achieved a zero excess factor, placing the society just seven places behind IACS member societies on the list of high performing recognised organisations (ROs).
In its Annual Report 2014, the Tokyo MoU reported that of the 863 inspections carried out on IRS-classed ships only 1.16% resulted in detentions across the three-year period. The statistics resulted in IRS moving from a 2012 excess factor of 0.25 to zero.
IRS Group Vice-President Panos Kirnidis said: "The Tokyo MoU is one of the most active and stringent regional port state control authorities in the world. Achieving zero excess is a significant milestone and indicative of the investments we have made in systems and processes to improve the quality of the ships in the IRS fleet."
Acknowledging the efforts made by IRS, Tokyo MoU Deputy Secretary Ikuo Nakazaki said: "We do realise the efforts made and improvements achieved on the performance of your organisation and hope that you can join the high performance ROs in a year or two."
The strong performance comes on the back of IRS's increased focus on information, communication and education. IRS has invested heavily in new information technology platforms, including the latest in Enterprise Resource Planning software and a bespoke solution called E-Ships.
Accessible through the internet and in offline mode by both internal and external parties, including shipowners, port authorities and flag administrations, E-Ships can be used to select the most appropriate surveyor based on qualification and experience. E-Ships can also be used to issue survey reports and certificates.
Last year IRS produced a pocket-sized PSC checklist as an aide memoire designed to allow officers onboard to easily note down any potential problems and make sure they are rectified before the ship arrives at the port.
"Our investment and determination to help our customers reduce their PSC detentions is having a positive impact on our performance, not only with Tokyo but with Paris and other MoUs, " said Kirnidis.
The International Register of Shipping, the class of distinction, was established in 1993 as an independent classification society with the objective of safeguarding life, property and the environment.
Headquartered in Miami and with a global network of surveyors, IRS has offices in China, Cyprus, Egypt, Greece, India, Nigeria, Norway, Panama, Russia, Singapore, Syria Sri Lanka, Dubai and the USA.
IRS is a provider of classification, certification, verification, training and advisory services, of whichincludes:
·         Classification of ships and offshore installations
·         Statutory certification as per national, IMO & ILO Conventions
·         Certification of marine components
·         Approval service suppliers such as thickness gauging firms, radio surveyors, NDT firms, Life Saving and Fire-fighting appliance service stations etc.
·         Certification of management systems of companies and ships under various standards, such as ISM Code.
·         Third party inspection services
·         Advisory services to flag states, owners, operators, shipbuilders, repairers, port authorities
IRS maintains a management system satisfying applicable international and national standards for classification and statutory certification, training, consulting and third party inspection services. Its quality management system has been certified to ISO 9001:2008 standard.