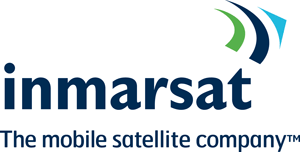 Inmarsat type-approves the first mobile BGAN M2M terminal, enhancing its portfolio with high-performance M2M connectivity on-the-move
Hughes 9450-C11 expands Inmarsat's portfolio with mobile BGAN M2M 
4 June 2015: Inmarsat (LSE:ISAT.L), the leading provider of global mobile satellite communications services, today announced that it has expanded its Machine-to-Machine (M2M) portfolio by type approving the Hughes 9450-C11 terminal, the first mobile BGAN M2M-enabled terminal.
It means that BGAN M2M — Inmarsat's global, IP-based, real-time M2M data connectivity service — can now be offered as a mobile service, giving customers within industries like transportation and logistics, precision farming, construction and mining a completely new level of remotely managing and monitoring high value assets, such as heavy machinery.
"We are excited about Inmarsat's new mobile BGAN M2M capability and the Hughes 9450-C11 terminal, " said David Wigglesworth, Vice President, Global Internet of Everywhere.  "It allows us to offer our IP-based BGAN M2M connectivity service for mobile asset management, which will expand applications into new markets such as transportation, fleet management, utilities and heavy equipment. This latest innovation to our portfolio further solidifies Inmarsat as driving the Internet of 'Everywhere, ' as we continue to provide the most reliable, worldwide and diverse range of M2M satellite connectivity services."
Building upon the successful BGAN M2M 9502 fixed product line, the 9450-C11 enables the same BGAN M2M service benefits.  Cost-effective for satellite-only applications or used as backup to terrestrial 3G/4G in Least-Cost-Routing scenarios, the 9450-C11 allows fleet managers to move larger amounts of customer data to and from their assets over the optimum available network.
"The Hughes 9450-C11 terminal and Inmarsat's BGAN M2M service extend data connectivity for mobile assets to regions not covered by terrestrial networks, " stated Graham Avis, Vice President and General Manager, Hughes Network Systems, LLC (HUGHES).  "The Mobile BGAN M2M service by Inmarsat enables cost-effective fleet management and fills the substantial gaps in wireless coverage pertaining to overall driver safety."
Optimised for M2M, the mobile BGAN M2M service plans ensure low-cost operation even when the total data usage per vehicle is very low. In addition shared data plans allow a pool of airtime to be shared across a large number of vehicles, avoiding the guesswork of matching service plans to individual vehicle usage.
About Inmarsat
Inmarsat plc is the leading provider of global mobile satellite communications services. Since 1979, Inmarsat has been providing reliable voice and high-speed data communications to governments, enterprises and other organizations, with a range of services that can be used on land, at sea or in the air. Inmarsat employs around 1, 600 staff in more than 60 locations around the world, with a presence in the major ports and centres of commerce on every continent. Inmarsat is listed on the London Stock Exchange (LSE:ISAT.L). For more information, please visitwww.inmarsat.com.
The Inmarsat press release newsfeed and corporate updates are on @InmarsatGlobal.
About Hughes Network Systems
Hughes Network Systems, LLC (Hughes) is the world's leading provider of satellite broadband for home and office, delivering innovative network technologies, managed services, and solutions for enterprises and governments globally. HughesNet® is the #1 high-speed satellite Internet service in the marketplace, with offerings to suit every budget. To date, Hughes has shipped more than 4.8 million systems to customers in over 100 countries, representing approximately 50 percent market share. Its products employ global standards approved by the TIA, ETSI and ITU organizations, including IPoS/DVB-S2, RSM-A, and GMR-1.
Headquartered outside Washington, D.C., in Germantown, Maryland, USA, Hughes operates sales and support offices worldwide, and is a wholly owned subsidiary of EchoStar Corporation (NASDAQ: SATS), a premier global provider of satellite operations and digital TV solutions. For additional information about Hughes, please visit www.hughes.com.
About EchoStar
EchoStar Corporation (NASDAQ: SATS) is a premier global provider of satellite and video delivery solutions. Headquartered in Englewood, Colo., and conducting business around the globe, EchoStar is a pioneer in secure communications technologies through its EchoStar Satellite Services, EchoStar Technologies Corporation and Hughes Network Systems business segments.