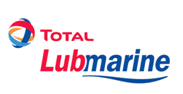 Total Lubmarine has resumed all services based out of the Port of Tianjin and experienced only minor disruption as a result of explosions that occurred at the port on 12 August.
The warehouse used by Total Lubmarine was unaffected by the explosions and the facilities of its main delivery agent were also undamaged, however the port's customs building has been badly impacted.
Consequently Total Lubmarine services based out of the Port of Tianjin have fully resumed but are subject to an extra working day's notice (four days instead of three). Services for customers with vessels calling at the Port of Tianjin itself remain subject to the same period of notice as before the explosions – two working days.
Delivery managers are in contact with all customers taking on lubricants at the port of Tianjin and the following nearby ports: Caofeidan, Huanghua, Jing Tang, Qinhuangdao, Shanhaiguan and Tangshan.
Total Lubmarine provides the shipping industry with pioneering marine lubricants and greases. The company is dedicated to partnering with its customers to provide turnkey solutions to their lubricant needs. A genuinely local partner, with sales and technical support based in over 50 locations globally, Total Lubmarine provides one of the world's largest delivery hub networks – supplying to over 1, 000 ports worldwide.