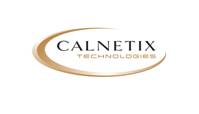 Latest Patents Bring Company's Total to 33
CERRITOS, Calif. – Nov. 10, 2015 – The U.S. Patent Office has awarded three new patents to Calnetix Technologies, an industry-leading innovator in high-speed motor generators, magnetic bearings and control systems, and energy recovery technologies. These new awards bring the company's total patent count to 33.
The three new patents include a bi-directional pumping and energy recovery system by Vice President of Business Development Herman Artinian and Director of Business Development and Special Programs Venkateshwaran Krishnan; a flywheel and battery-based power supply system by Business Unit Leader Frank DeLattre and Director of Customer Service Oliver Ulibas; and a common monitoring and/or control of a flywheel and battery-based power supply system by Ulibas and Director of Engineering Octavio Solis.
"The bi-directional pressure let-down and pumping device provides an integral solution using key components of Calnetix core technology to create a plug-and-play device for fluid control in processes, buildings and production facilities, " said Krishnan. "The self-contained cooling system provides for the machine's operation independent of any auxiliaries. This can change the way liquid expansion and pumping is applied across industries."
"The flywheel and battery-based power supply system is an integrated solution using an  environmentally friendly flywheel system and chemical batteries to provide a medium-term energy storage solution for applications requiring back-up times less than five minutes, " said Ulibas. "The system is designed to provide enough run-time to cover medium-term back-up power, such as starting multiple gensets during a power disturbance. The flywheel initially provides the power then seamlessly transitions to the batteries, eliminating reliance on large 15-30 minute chemical battery banks."
"The common flywheel/battery monitoring and control stem uses a single controller to monitor the flywheel system and the battery system as an integrated solution. Additionally, it provides a single interface for the customer to determine status of both the flywheel system and battery system, " said Solis.
"Innovation and new technology development are the heart and soul of our company, " said Vatche Artinian, co-founder and CEO of Calnetix Technologies. "Our talented and creative engineers are continually stretching the R&D boundaries and advancing the state-of-the-art in new, emerging technologies to the benefit of our OEM customers and partners."
About Calnetix Technologies
Calnetix Technologies, LLC ("Calnetix"), headquartered in Cerritos, Calif., is focused on Innovation That Drives Industries™. The company specializes in high-performance, high-speed motor generators and best-in-class advanced magnetic bearings and control systems. Calnetix's patented underlying technologies, which have been in use since the company's inception in 1998, have made Calnetix a world leader in the design and production of high-speed machines. The company's overall technology portfolio and system integration capabilities have led to development and production contracts with industry leaders and the start of many successful subsidiaries that focus on unique niche markets. For more information, please visit www.calnetix.com.