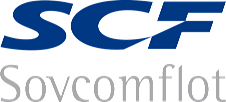 Sovcomflot Group and Sberbank CIB  have signed a 14-year $340 million credit facility agreement to finance the construction of three Arctic shuttle tankers for the Novy Port project  (project operator: Gazprom Neft). Novy Port is one of the largest oil and gas condensate deposits on the Yamal peninsula in Russia. The vessels will serve as part of project infrastructure designed to enable year-round shipment of crude oil from an offshore loading terminal in the Gulf of Ob. The commercial production from the field will start in 2016. The transaction involves Sberbank Europe AG, a subsidiary bank of PJSC Sberbank.
Commenting on the transaction, Nikolay Kolesnikov, Chief Financial Officer of Sovcomflot, said:
"We welcome Sberbank's participation as a lender in this new project of Sovcomflot and we hope for further development of our strategic partnership with Russia's leading bank. This is the first example of the bank's long-term financing of a project implemented by Sovcomflot Group. The signing of the credit facility agreement creates an important precedent for further development of shipping industry financing by Russian banks. With this new financing Sovcomflot will have raised a total of over USD 900 million of long-term debt finance from commercial banks and export credit agencies in the course of 2015."
"Sovcomflot is the leader in the operation of high ice class heavy-tonnage vessels in the Arctic and has many years of experience in raising asset-backed financing in the international market, " said Dmitry Kazvini, Head of Transport and Infrastructure Department at Sberbank CIB.
"Lending to Sovcomflot confirms our commitment to participating in initiatives that are strategically important for the national economy, and we are happy to be able to support the creation of a fleet of Arctic tankers."
Sovcomflot Group (SCF) is Russia's largest shipping company and one of the world's leading shipping companies in the field of maritime transport of hydrocarbons and services for offshore oil and gas exploration and production. Its fleet specializing in hydrocarbon transportation, including from regions with challenging icy conditions, comprises 143 vessels with a combined deadweight of about 12.4 million tonnes. A third of these vessels have a high ice class. Sovcomflot supports large energy projects in Russia and around the world: Sakhalin-1, Sakhalin-2, Varandey, Prirazlomnoye, Novy Port, Yamal LNG, Tangguh, and Peregrino. The company is headquartered in Saint Petersburg with representative offices in Moscow, Novorossiysk, Murmansk, Vladivostok, Yuzhno-Sakhalinsk, London, Limassol, Madrid, Singapore and Dubai.
Sberbank CIB is a corporate investment arm of Sberbank. Its key areas of business are corporate lending (including trade financing), documentary business , investment banking services, trade transactions in securities, and its own investments. Sberbank's corporate investment business offers integrated financial solutions and financial advice services to its clients, which include major corporations, financial institutions, governments, federal and sub-federal authorities and agencies.