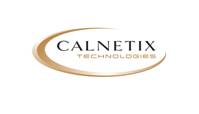 CERRITOS, Calif. – Jan. 6, 2016 – Dr. Liping Zheng, Manager of Power Electronics at Calnetix Technologies, will present a paper on low-switching frequency controls for permanent magnet synchronous motors (PMSM) at the Motor & Drive Systems 2016 conference this month.
Dr. Zheng's paper is titled, "Challenges in Sensorless Close-Loop Control of High-Speed PM Machines Using Low PWM Switching Frequency." It will address the advantages of low switching frequency even at high speed to minimize inverter switching losses and describe the development challenges of a high-speed high-performance field-oriented sensorless motor generator controller, including the loss analysis and thermal management of the PMSM. The paper will document the performance of the presented solutions with test results.
Dr. Zheng has over 20 years experience in the electrical power, system control and electromechanical fields. He has published more than 20 technical papers and is the holder of two patents. He earned a B.S. EE degree from Shanghai Jiaotong University, M.Sc. Circuit and System degree from Hanzhou Dianzi University, and M.Sc. EE and Ph.D. degrees from the University of Central Florida.
Motor & Drive Systems 2016 is focused on the latest technical advancements impacting the design and integration of motor, drive systems and motion control for manufacturing, industrial and packaging, as well as vehicles and other traction applications. The 13th annual conference will be held Jan. 21-22 in Jacksonville, Fla. Conference topics will include improving motor efficiency and reliability, regulatory and safety issues, testing standards and programs, emerging and high growth applications, developing and pairing motor and drive systems, and improving loss prediction and calculation.
About Calnetix Technologies
Calnetix Technologies, LLC ("Calnetix"), headquartered in Cerritos, Calif., is focused on Innovation That Drives Industries™. The company specializes in high-performance, high-speed motor generators and best-in-class advanced magnetic bearings and control systems. Calnetix's patented, underlying technologies, which have been in use since the company's inception in 1998, have made Calnetix a world leader in the design and production of high-speed machines. The company's overall technology portfolio and system integration capabilities have led to development and production contracts with industry leaders and the start of many successful subsidiaries that focus on unique niche markets. For more information, please visitwww.calnetix.com.