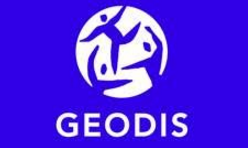 GEODIS is showcasing its Industrial Projects capability at this year's Offshore Technology Conference (OTC) at NRG Park, Houston, Texas from Monday, May 2nd to Thursday, May 5th 2016. 
GEODIS' Oil & Gas team will be sharing its expertise as a leading provider of tailor-made logistics and transport engineering solutions for this industry sector. The logistic support of the oil gas industry by GEODIS includes many facets from freight forwarding activities to shorebase management, specialized material handling, warehouse management inclusive customized IT solutions, and global logistics solutions for companies operating in upstream, midstream and downstream aspects within the oil and gas industry.
As a seasoned global player in the heavy lift and project cargo arena, GEODIS is performing industrial project work on all five continents, and has increased its portfolio with existing and new clients operating different segments, such as oil & gas, mining, infrastructure, renewables, power, nuclear and railways.
The Offshore Technology Conference (OTC) is a key event for energy professionals to meet and exchange ideas and opinions to advance scientific and technical knowledge for offshore resources and environmental matters. Founded in 1969, OTC's flagship conference is held annually in Houston. OTC has expanded technically and globally with the Arctic Technology Conference, OTC Brazil, OTC Asia, and most recently with d5 .
For further details about this event, viewers can  Click Here
The GEODIS Industrial Projects team can be found at Booth: 8127
About GEODIS
Supply chain operator and subsidiary of SNCF Logistics, GEODIS is a global European company, ranking fourth in its field in Europe. Through its ability to overcome logistical constraints and coordinate the different steps of the logistic chain (Supply Chain Optimization, Freight Forwarding (air and sea), Contract Logistics, Distribution & Express, Road Transport), the Group is the growth partner for its clients and offers them tailored solutions. With over 39, 000 employees in 67 countries, the Group constantly innovates to improve the performance of its clients. The Freight Forwarding business of GEODIS delivers tailor-made, integrated logistics solutions supported by a specialized Industrial Projects division, managing oversized cargo operations worldwide. This division has achieved international recognition for its innovative and sustainable approach to transportation solutions.
For more information about GEODIS go to – www.geodis.com