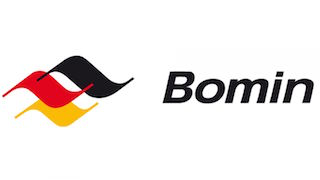 Hamburg,  June 8, 2016 – The Bomin Group, a leading global physical supplier and trader of marine fuel oil, has today appointed Andrew Laven as the new Regional Manager for Middle East and Africa.
Andrew Laven has a wealth of experience in the bunkering industry, most recently as Vice President of BP Middle East.  He joins Bomin during an important period, as the company expands and develops its operations in key territories, strengthening its global team in order to achieve its ambitious growth targets.
Jan Christensen, Head of Global Bunkering, stated: "The Middle East and African markets are experiencing real change on the back of the regions' economic development, and the pressures of continuing depressed oil markets, which impact the fuel supply chain. As a leading fuel supplier, we have an important role to play in helping our customers manage this change and providing them with fuel solutions that meet the demands of their operations.  Andrew has a real knowledge of the bunkering industry, and the dynamics of the region, and I am confident that he will add significant value to our operations."
Andrew Laven will be based at Bomin's office in Dubai, working with the wider team to ensure the delivery of product and service excellence across the region, as well as building closer, partnership-based relationships with customers to ensure their needs are met.