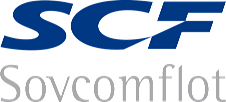 Global Credit Research – 08 Jun 2016
Upgrades to Ba2 from Ba3 SCF's senior unsecured issuer rating and outstanding $800m Eurobond rating
London, 08 June 2016 — Moody's Investors Service (Moody's) has today upgraded to Ba1 from Ba2 corporate family rating (CFR) and to Ba1-PD from Ba2-PD probability of default rating (PDR) of Sovcomflot PAO (SCF), a 100% state-owned energy shipping company and provider of seaborne energy solutions domiciled in Russia (Ba1 negative).
At the same time, Moody's upgraded to Ba2 from Ba3 SCF's senior unsecured issuer rating and the senior unsecured rating of the $800 million Eurobond issued by SCF Capital Limited and guaranteed by SCF on the back of improvements to the company's standalone credit quality (baseline credit assessment upgraded to ba3 from b1). The upgrade takes into consideration that the company is proactively addressing its liquidity management, notably the refinancing of $800 million bond maturity in 2017. The outlook on all ratings is negative (in line with support provider).
RATINGS RATIONALE
SCF's position as a 100% state-owned company means that Moody's rates the company under its government related issuer (GRI) methodology. According to this methodology, SCF's Ba1 corporate family rating is driven by a combination of (1) its baseline credit assessment (BCA) of ba3, a measure of standalone credit strength; (2) the Ba1 government bond rating of Russia, with a negative outlook; (3) the low default dependence between SCF and the Russian government; and (4) the strong probability of provision of state support to the company in the event of financial distress.
As part of the action, Moody's has upgraded SCF's BCA to ba3 from b1, reflecting material improvement in the company's financial performance and the expectation that liquidity will be managed prudently. SCF's ba3 BCA is supported by: (1) continuing favourable dynamics in the crude oil and oil products marine shipping segment, in which SCF primarily operates; (2) the company's market position as the world's number two owner of tankers in terms of the number of vessels, and the company's young fleet with an average age of eight years; (3) material improvements in time charter equivalent (TCE) revenue and margins thanks to higher rates and lower bunker fuel costs; (4) good cash flow visibility as two-thirds of revenue originate from long-term charters as opposed to the spot market; (5) relatively moderate fleet maintenance costs; and (6) revenue growth potential from fleet additions and growing diversification into the liquefied natural gas (LNG) shipping and offshore services. Moody's positively notes that SCF has fully funded its capex programme and is undertaking steps to proactively manage its 2017 bond maturity.
The company's revenue in the last 12 months ended 31 March 2016 is roughly at the level of 2011, a year when Moody's started a series of downgrades of the company's ratings from the Baa3 level triggered by a prolonged industry downturn. Moody's however notes material improvement in cash flow generation and profitability, as SCF's last 12 months ended 31 March 2016 adjusted EBITDA and cash flow from operations (CFO) were 56% and 125% higher than in the full year of 2011. The company's leverage measured by adjusted debt/EBIDA decreased to 3.6x as of end-March 2016 and retained cash flow/debt improved to 21.4% in the 12 months ended 31 March 2016 from 5.1x and 13.8%, respectively, in the full year 2014. Moody's notes that the currently positive balance of supply and demand in the tanker market remains fragile, and tanker fleet additions in 2016-17 will weigh on charter rates pushing them down from the elevated levels of 2015-Q1 2016. However the agency expects market demand in the tanker segment to remain steady in the next 12 months driven by the low oil prices and increased refining activity, potentially paving way some further marginal improvements in SCF's credit metrics in 2016.
SCF's standalone credit profile is constrained by (1) vulnerability of SCF's cash flow to the volatile marine charter rates, and (2) pressure on free cash flow generation as Moody's expects SCF to continue to invest $500-$600 million a year into new vessels construction in 2016-17.
STRUCTURAL CONSIDERATIONS
The one-notch differential between the CFR of Ba1 and the Ba2 senior unsecured rating of the SCF guaranteed bond continues to reflect the fact that a large amount of SCF's debt (approximately 70%), is raised by the company's operating subsidiaries and is secured by vessels, which brings it higher in relative priority ranking to the unsecured instrument.
Although Moody's acknowledges a degree of subordination of the rated instrument, it believes that the GRI support, if required, will likely apply across all tranches of debt, should the government step in to help avoid a default. In addition, the agency takes into account the fact that the issuer's unencumbered asset value more than twice exceeds the amount of the bond.
Rating Outlook
The negative outlook on SCF's rating is in line with the outlook on the sovereign rating. This reflects Moody's view that the company's resilience to the increased risk arising from the prevailing negative operating conditions is limited, as reflected by the alignment of the country ceiling for foreign-currency debt with the sovereign bond rating.
What Could Change the Rating — Up
– an upgrade of Russia's government bond rating, provided that
– there is an improvement in the company's standalone credit profile so that its adjusted debt/EBITDA sustainably stays below 3.5x and its adjusted funds from operations interest coverage stays above 4.5x.
What Could Change the Rating — Down
– a downgrade of Russia's sovereign rating and lowering of the foreign-currency bond ceiling, and/or
– a deterioration in the company's standalone credit profile so that its adjusted debt/EBITDA rises above 4.5x and its adjusted funds from operations interest coverage declines below 3.5x on a sustained basis.
The principal methodology used in these ratings was Global Shipping Industry published in February 2014. Other methodologies used include the Government-Related Issuers methodology published in October 2014. Please see the Ratings Methodologies page on www.moodys.com for a copy of these methodologies.