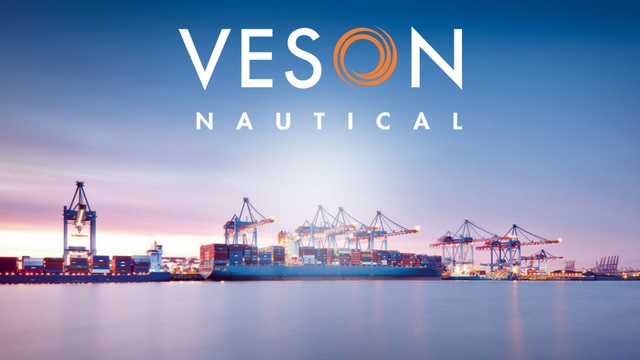 GLOBAL SHIPPING LEADERS CONTINUE TO SELECT VESON NAUTICAL SOLUTIONS
d'Amico Societa di Navigazione S. p. A. and TATA NYK Join the Veson Nautical Community
Boston, MA, USA – January 11, 2017 – Veson Nautical, the leading provider of commercial maritime software and services, today announced that d'Amico Societa di Navigazione S. p. A. and TATA NYK Shipping have selected Veson Nautical's Integrated Maritime Operations System (IMOS) and Veslink for their commercial operations. Over the past 12 months, a total of 26 maritime organizations across all industry verticals have adopted Veson solutions.
Based in Italy, d'Amico has a long history as one of the world's leading maritime transport groups dating back to 1952. The company's core business is the management and operation of both dry cargo vessels and tankers, and the provision of international shipping services.
Regarding the decision to move forward with Veson, Pietro Amorusi, Chief Information Officer at d'Amico stated, "While selecting the new software platform for our Commercial management, we were not only looking for a tool—our aim was to find a travel companion for the coming challenges, a reliable and focused team—a company definitely able to grow and win with us. I believe that our research has been successful."
TATA NYK Shipping, based in Singapore, aims to be a leading player in the dry bulk segment on a global scale offering innovative freight solutions. As a Joint Venture between Tata Steel & NYK Line, the company commenced operations in March 2007 and has rapidly expanded its business both for Pacific and Atlantic trades.
"Shipping companies across all verticals and geographies are under immense pressure to streamline processes and allocate assets more effectively," said Sean Riley, Chief Operating Officer at Veson Nautical. "We continue to see global leaders select Veson to keep up with the dynamic business of shipping and are thrilled to support the success of our newest clients."
With a unified commercial platform, shipping organizations are able to access real-time voyage and performance data to gain the insights required to drive success. Veson's flagship product, IMOS (Integration Maritime Operations System) is offered as either an installed application, or as a hosted service (IMOSlive). Similar to IMOSlive, Veslink, Veson's online hub for the collection, analysis, and sharing of maritime data, is also cloud-based. Combined, IMOS, IMOSlive, and Veslink boast nearly 8,000 users from over 200 of the world's top owners, charterers, and operators.
About Veson Nautical
Veson Nautical is the premier provider of maritime commercial management software and services. The company's integrated solutions foster collaboration and communication, enabling the world's leading shipping organizations to better manage voyage chartering, operations, financials, and risk management. The Integrated Maritime Operations System (IMOS), Veson Nautical's flagship solution, enables faster and more strategic decision making, supporting clients to realize revenue growth, protect voyage P&L, and optimize performance. Veslink is a web-based solution that sets a new standard for the collection, analysis, and sharing of maritime data. Veslink enables shore-side personnel to transform the constant stream of vessel and market information into a structured, dynamic picture of their fleet. With its focus on constant innovation and customer service, and with offices in Boston, London, and Singapore, Veson Nautical serves over 8,000 users at more than 200 leading maritime organizations worldwide. The company may be reached via the Web at www.veson.com or in their Boston headquarters at +1.617.723.2727.