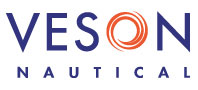 Dry Bulk Leader Implements Veson Platform After Detailed, In-Depth Evaluation
Boston, MA – May 9, 2018 – Veson Nautical, the leading provider of commercial maritime software and services, and Clipper Group, a global leader in bulk freight, today announced the selection of Veson's Veslink IMOS Platform (VIP) as the chosen end-to-end solution for Clipper's maritime operations. 
Clipper operates approximately 150 handysize, supramax and ultramax vessels, and has a successful track record in high-performance pool management. Clipper made the decision to move forward with the Veslink IMOS Platform, including workspaces for Claims Management, Bunker Management, Pool Management, and Trading & Risk Management, in order to modernize its business platforms.
Stated Anders Bruun, Head of Business Development, Clipper Group, "Clipper conducted a fact-driven selection process to find the optimal shipping system and technology partner. We found a match in Veson. They have a promising outlook as a strong technology partner and enable us to connect to a growing network with continuous development, especially as digitalization transforms the shipping industry."
"Clipper's attention to detail and the depth of their examination of each element of the Platform as well as the sales process was extraordinary," said Sean Riley, COO at Veson Nautical. "The company was very clear about what it needed in order to make a decision."
"As always, when implementing new IT platforms, we look for the optimal tools to improve efficiency in our daily business and create value for our clients and partners," continued Clipper's Bruun. "We also want fact-based decision making with timely access to relevant analytics. Veson can deliver this. And as we look to the future, we realize that digitalization is not in IT systems alone. It also has to be part of our strategy and implemented into our way of working. If utilized correctly, digital transformation can potentially bridge the gap between service providers and customers, together with creating value-producing opportunities. With the right technology partners like Veson Nautical in place, we feel confident to stay tuned with the development."
Continued Veson's COO, "Clipper is a prominent leader in the dry bulk space and we are very proud to welcome the company to the Veson family. We look forward to partnering with them both on this important project and on future initiatives in the years to come."
About Clipper Group:
Clipper is an international shipping company within dry bulk. Clipper Bulk operates from three main hubs around the world – Houston, Copenhagen and Hong Kong – allowing us to serve our customers' needs around the clock. With an experienced team, rich history and strong partners, we offer the same dedicated services we have been providing since 1972.
About Veson Nautical:
Veson Nautical provides commercial operations and risk management solutions to the maritime industry. For over 30 years, the world's top owners, charterers, and operators have used Veson tools to drive their businesses forward. Since 2003, Veson's Integrated Maritime Operations System (IMOS) has been the industry-standard solution for chartering, operations, and financials. Every day, over 200 leading maritime organizations use IMOS to manage 50,000 annual voyages and over $25 billion in worldwide trade.
In 2017, Veson Nautical launched the Veslink IMOS Platform, the first complete commercial shipping solution optimized for the web and mobile devices. In addition to the core IMOS workflows validated by the industry over the past 15 years, the Veslink IMOS Platform enables direct connectivity to the over 500 owners, charterers, agents, brokers, bunker vendors, and suppliers that make up the Veslink Network. The company may be reached via the Web at www.veson.com or in their Boston headquarters at +1.617.723.2727.