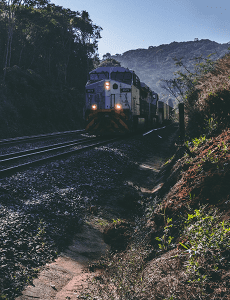 Commentary: Zambia's infrastructure habit
By Max Roch in London
Infrastructure development in Zambia is a powerful tool for swaying public opinion. However, despite its importance to economic growth, it is contentious. Past projects are associated with high costs, opaque tender processes and rising public debt. The tension between development and debt dominates, and the two issues often lead back to China and its funding of Zambian infrastructure projects. In a nation that emerged out of colonialism, fears of its reoccurrence in a different form are well founded.
Read the full commentary on the website.
Podcast: Super-fast politics and what it means for the global economy
Rasmus Kleis Nielsen, professor of political communication at Oxford university and director of the Reuters Institute for the Study of Journalism, and Roel Janssen, Dutch financial journalist, speak with Julian Frazer, OMFIF senior editor. They discuss initiatives to combat disinformation and the proliferation of 'fake news', the responsibilities of technology companies such as Facebook and Twitter, the state of 'post-truth' politics and the importance of investigative journalism.
Listen to the recording, or search for OMFIF on your smartphone's podcast app.