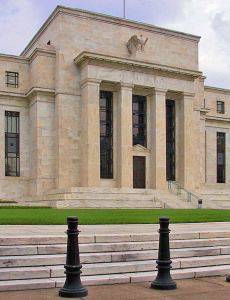 Commentary: Trump stuck with Powell despite strains
By Darrell Delamaide in Washington
Minneapolis Federal Reserve President Neel Kashkari's defiance on the Fed's interest rate increases has made commentators wonder if he was angling for Jerome Powell's job as Fed chair. Donald Trump himself has been complaining loudly and often how much Powell's policy bothers him. In practice, the US president's freedom of action in firing a Fed chief is practically non-existent. The Fed has sought to defend its hard-won independence since the 1951 Treasury-Fed Accord freed the central bank from the tutelage of the government.
Read the full commentary on the website
Report: Global crypto-asset regulatory landscape
Potential crypto-asset investors favour established jurisdictions such as Switzerland, the UK and US as the best regulatory environments for trading and investment operations in this new asset class, according to a survey by investment firm London & Oxford and OMFIF.
The report provides insights into prospects for institutional investment in crypto-assets.
Respondents included asset managers, family offices, blockchain hedge funds, crypto-platforms and sovereign funds.
Download the report.