OMFIF UPDATE – WEEK 4 
21-25 Januaryy 2019  Vol.10 Ed 4
NEWS
Euro: Success and vulnerability
Challenges facing Europe's unfinished monetary union were discussed in a wide-ranging OMFIF London City Lecture with Vitor Constâncio, former vice-president, European Central Bank, Lucrezia Reichlin, London Business School, and Charles Goodhart, London School of Economics.
PODCAST
Ahead of the ECB
Volker Wieland, managing director of the Frankfurt-based Institute for Monetary and Financial Stability and member of the German Council of Economic Experts, joined OMFIF's Marcin Stepan.
They discussed the key questions ahead of the European Central Bank monetary policy meeting on 24 January.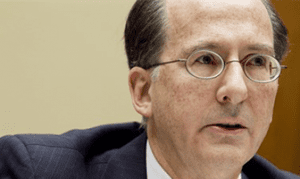 MEETING
US monetary and financial diplomacy
A discussion with Mark Sobel, former deputy assistant secretary for international monetary and financial policy at the US Treasury, and Mark Bowman and Steve Field, director general and director, respectively, of international finance at HM Treasury.
This event takes place on Wednesday 30 January in London.
COMMENTARY
Emerging market trials persist
Last year's thrashing in all emerging market investment classes, with debt, equity and currencies in simultaneous decline for the first time in a decade, cast equal blame on internal and external forces and prompted reconsideration of allocation rationale into the next decade, writes Gary Kleiman.
MEETING
Innovation & sustainability for Islamic finance 
Over the past two decades, Islamic finance has expanded rapidly, at a rate of 10-12% annually.
At this roundtable, Mohamad Akram Laldin, a member of Bank Negara Malaysia's sharia advisory council, will discuss how innovation can contribute to advancing sustainable initiatives as Islamic finance gains popularity.
COMMENTARY
China: Data exaggerate slowdown impact
Although China's slowing growth and surging debt figures may appear alarming, onlookers should not be overly worried, writes James Carrick. Since 2005, China's share of the world economy has more than tripled to 16% from 5%.
This larger share means 6% growth today is equivalent to 15% growth a decade ago.
THE BULLETIN
The 100th Edition 
For the 100th edition we have put on a display of economics pyrotechnics.
Eight serving and former central bank governors and deputy governors have contributed to this edition of the magazine, representing both major advanced economies and emerging powers around the world.
MEETING
Central banks and supervisory tech
This seminar will bring together central bankers, supervisors, private sector market participants and financial regulatory experts.
They will discuss how the use of new technology in regulation and supervision could enhance and provide financial stability for the future.
PODCAST 
In conversation: Paul Tucker
Paul Tucker, chair of the Systemic Risk Council and former deputy governor of the Bank of England, joins Mark Sobel, US chairman at OMFIF.
Tucker analyses the role of central banks in ensuring financial stability, regulating medium-sized banks, addressing the shadow banking sector, and more.
COMMENTARY Proper perspective on emerging risks
There is plenty of room for unpleasant economic surprises in 2019.
Still, it is important to keep the risks in proper perspective against a global economy that is slowing, but still very strong, and political tensions that are distracting, but unlikely to trigger recession, writes Christopher Smart.