OMFIF update Week 7 2019
11-15 February 2019 Vol.10 Ed.7
COMMENTARY
Italy headed for 'vicious' debt crisis
After a brief recovery, Italy has succumbed to its third recession in a decade. Its government is unlikely to revive flagging investor confidence. Ahead of the European elections, it will probably not undertake those economic reforms that might jumpstart the moribund economy, writes Desmond Lachman.
MEETING
Euro area integration or disintegration
Hans Vijlbrief, president of the Eurogroup Working Group, who helps coordinate economic policies among euro area member states, discusses the key challenges facing the bloc, including low economic growth, a poor investment climate and the increasing popularity of non-mainstream political parties.
Questions over Fed dovishness
The Federal Reserve's decision to pause rate rises was long telegraphed and widely expected. But the dovish messaging in its statement and Chair Jerome Powell's press conference surprised markets. The reasoning for the sharp shift in rhetoric between December and January remains elusive, writes Mark Sobel.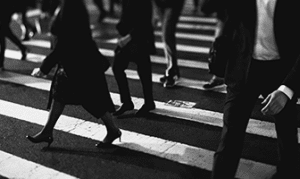 PODCAST
Gender balance in central banks
Ed Sibley, deputy governor and chair of the diversity and inclusion steering group at the Central Bank of Ireland, speaks to OMFIF's Danae Kyriakopoulou. They discuss the importance of diversity in the financial sector, and the initiatives central banks can put in place to support women's career progression.
COMMENTARY
Venezuela's death spiral
Under President Nicolás Maduro, Venezuela has fallen ever further into an economic death spiral, writes Steve Hanke. While Washington declared economic war, Caracas announced it was going to devalue the bolívar to allow its value to align with that in the black market, with significant implications.
Peru and the Latin American economy
Julio Velarde, governor of the Banco Central de Reserva del Perú, will discuss how the Peruvian economy is coping with external shocks and domestic challenges; monetary policy coordination in the Americas and the role of the Bank for International Settlements' consultative council; and more.
The rise of central bank gold demand
Since the 2008 financial crisis there has been renewed interest in gold's unique characteristics as a safe haven asset that is nobody's liability. Heightened geopolitical risks have contributed to renewed interest in the yellow metal. Prospects of rising inflation in the US and elsewhere could spur further demand.
Gender balance across financial institutions
The presence of women, alongside men, at the top of financial institutions is beneficial for both the organisations themselves and the global economy. OMFIF's Gender Balance Index tracks the presence of men and women in senior positions at central banks, sovereign funds and public pension funds.
The breakdown of global free trade
Harold James, professor of history and international affairs at Princeton, and Bob Koopman, chief economist at the World Trade Organisation, join OMFIF's Pierre Ortlieb. They discuss the state of globalisation, including whether it is reversible, how it is shaped by large firms, and how it interacts with technology.
Future dynamics for sustainable finance
A roundtable discussion with Peter Estlin, lord mayor of the City of London, exploring how digitalisation is transforming green finance. Attendees will discuss opportunities to collaborate with financial institutions and promoting global policy standards to achieve sustainable finance initiatives.