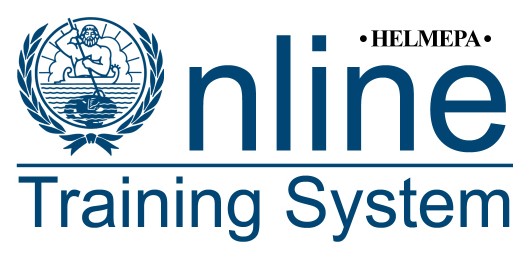 The enriched e-Learning Program of HELMEPA
The regulations that are governing Safety and Environmental Protection in shipping as well as the technological developments are "running" at such a high speed that the continuous information is of an even more particular importance. Therefore, HELMEPA could not but revise its refresher training in parallel to developments so as the Members of the association remain always timely informed.
We express our gratitude to the Associate Corporate Member DYNAMARINe for supporting gratis the platform they developed and which has been hosting HELMEPA's e-Learning Program.
Αs from today, HELMEPA makes available to its Members the new e-Learning Program to which the topics have been enriched and revised according to changes which have been made, especially at IMO. The topics of the Program are:
Safety related Training Course
Risk Assessment during loading/unloading operations in tankers
Accident prevention during lifeboats
Safe entry into enclosed spaces
Navigation in dense and controlled traffic
Weaknesses related to Fire Safety
Maritime Labour Convention – general overview
Passage Planning (with reference to PSSAs)
Environmental Training Course
SOPEP (Shipboard Oil Pollution Emergency Plan)
Vessel General Permit
Ballast Water Management
Marine Litter – MARPOL Annex V
Ship's Emission Control Worldwide and in ECAs
Oil Record Book, Part I
Sewage and Grey Water Management Onboard
Each topic is presented in English and it is accompanied by 30 questions of multiple choice, should the user wish to be examined, together with an evaluation form of the topics. Any user that successfully passes the test receives the HELMEPA Certificate of Attendance. Moreover, all Member Managing Companies were supplied with renewed credits early January 2019.
For more information please call: 210 9343088-Maritime Section or visit http://helmepa.gr/en/maritime-section/e-learning/.