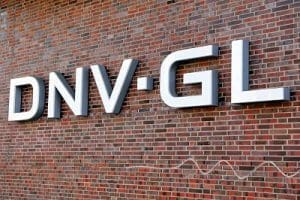 The Bunkerspot Update 09/04/2019
NOON REPORT
GLOBAL: DNV GL focusing on 'energy transition' opportunities
In its newly-published 2018 Annual Report, DNV GL has argued that a rapid energy transition over the next decade will be 'a great source of risk and of opportunity' for both the group and its customers – and in the maritime sector this will involve more growth in natural gas and renewables.
 GLOBAL: LR FOBAS debuts online fuel quality tool
The tool is intended to help FOBAS clients analyse, compare and view fuel test data based on ports, suppliers, dates, fuel types – and includes rolling data on the availability of IMO 2020-compliant 0.50% sulphur fuels.
 GLOBAL: Shell Marine launches VLSFO-compatible lubricant
Shell Alexia 40 is a two-stroke engine cylinder oil specifically for use with engines running on 0.50% sulphur fuel.
AMERICAS: Estimated 100,000 gallons of HFO spilled from Hapag-Lloyd boxship
The Dublin Express suffered a fuel spill in New York last month during unloading operations in the Global Marine New York Container Terminal.
 GLOBAL: Trio to testbed bunker efficiency technology
CLARITECS says it expects to sign MoUs with Singapore-based bunker operators Sinanju Tankers Holdings, Sentek Marine & Trading and Global Energy Trading to formalise collaborations to testbed its BunkerMaestro solution.
 ASIA PACIFIC: Chinese refinery delivers first low sulphur bunker cargo
Sinopec Corporation's Jinling refinery in the eastern province of Jiangsu has loaded 4,200 tonnes of low sulphur marine fuel.
 Keep in touch with breaking news on the marine fuels sector, by signing up to 
Bunkerspot's
 RSS news feed. Find out more 
here
.
 Get noticed with Bunkerspot
In today's competitive maritime environment, advertising via Bunkerspot will enable you to deliver your company message directly to your target market in a highly cost-effective and dynamic way.
For subscription and advertising options, contact:
Steve Simpson
Advertising Sales Manager
Tel: +44 1295 814455 x 203
Email: steve@petrospot.com
Noon Report Subscribers Survey  • We value your feedback
We invite you to take a few minutes of your time to complete the online Bunkerspot Noon Report readership survey. Your feedback is very important to us and we want to ensure that we deliver bunker industry news to you in an efficient and effective way. As a thank you for your time, you'll find a Bunkerspot subscription discount code at the end of the survey.