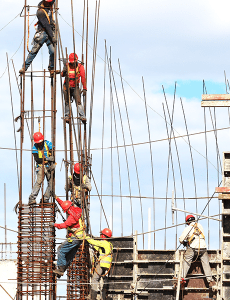 Belt and Road delivers crucial capital, US-China trade relationship roundtable
Commentary: Belt and Road delivers crucial capital
By Yaseen Anwar in Singapore
China's Belt and Road initiative provides access to capital for connected emerging markets that have not had the necessary investment grade ratings to tap international bond markets. Infrastructure, the core of Belt and Road funding, is and has been the engine of growth for most economies. But these emerging markets have never had the opportunity to attract offshore investors who require ratings dictated by their corporate policies. Nor do those investors have a high enough risk appetite to venture into uncharted emerging market.
Read the full commentary on the website.
Meeting: US-China trade relationship roundtable
Tuesday 25 April, London, 11:45 GMT
As the rest of the world assesses the consequences of continuing US-China discord, Hung Tran, former executive managing director of Institute of International Finance, will argue that it is important to assess trade relations between the two superpowers from a wider perspective. He will discuss how Washington's assessment of its relationship with Beijing has changed from being co-operative and competitive commercially to being competitive geopolitically and increasingly antagonistic.
Request to attend the meeting.