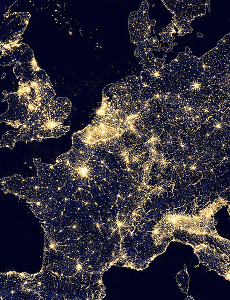 Franco-German questions on Europe, Role of central banks in greening the financial system
Commentary: Franco-German questions on Europe
By David Marsh in Berlin
The longest-running conundrum in the European Union is: 'Who runs Europe – France or Germany?' With Britain on its way to leaving the EU, France and Germany are preparing in different fashions and with different expectations for a new European chapter in which the continent's two leading economies must come to terms with each other without the moderation of a third major economic and strategic player. If the challenges intensify, Angela Merkel in her twilight phase as chancellor will find President Emmanuel Macron a steely adversary.
Read the full commentary on the website.
Podcast: The role of central banks in greening the financial system
Morgan Després, head of the Network for Greening the Financial System secretariat and head of financial regulation policy at the Banque de France, and Frank van Lerven, senior economist at the New Economics Foundation, join Marcin Stepan, OMFIF head of programming. They discuss the NGFS's recommendations for greening the financial system, integrating climate-related risks into financial stability reporting and incorporating sustainability into portfolio management.
Listen to the recording, or search for OMFIF on your smartphone's podcast app.