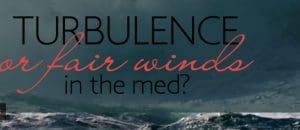 WISTA MED 2019 – Call for registrations – secure your place now! 
Register until May 15th and secure your place!
WISTA Med Conference in Peloponnese Greece 23-25 May 2019
Subject: "Turbulence or fair winds in the med"
Date: Thursday 23rd May – Saturday 25th May 2019
Place: Costa Navarino, Peloponnese, Greece.
Come join us in for our WISTA Med 2019 shipping event!
Registrations expire on May 15th. You can register by clicking the following link:  
https://registration.fyevent.com/events/?cid=19
For your registration details please contact the conference organizer: email: info@fyevent.gr
For WISTA MED Agenda up to today and leisure day activity on Saturday please kindly see the attached files.
For Sponsorship or Media Supporting Opportunities or any other queries please contact WISTA Hellas:
Tel..: +30 210 4224370 │Fax: +30 210 4224379│e-mail: wistahellas@wista.gr 
In the meantime, please follow below link of the conference promotional video:
"We look forward to welcoming you all at the WISTA Med Conference 2019 and share with you traditional Greek hospitality!"
Best regards,
The BoD of WISTA Hellas
Tel: +30 210 4224370 – Fax: +30 210 4224379 – email: wistahellas@wista.gr  -website: https://wistainternational.com/
WISTA MED 2019_AGENDA_08052019    WistaMed2019_ Activity25.05.2019