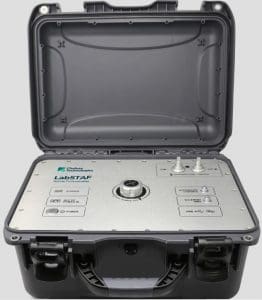 Chelsea showcases new fluorometers at Oceanology International 2020, 17-19 March, London Excel – Stand: E551
Chelsea Technologies (A Sonardyne Group Company) designs and manufactures ingenious environmental monitoring technology to make the world safer, cleaner and smarter.
For over 50 years, Chelsea has applied its deep passion for science and innovation to solve customers' problems.   Its fluorometers, sensors & systems have been used around the world to help customers understand the natural environment, improve water treatment processes, comply with ballast water and exhaust gas wash water monitoring regulations, monitor for pollution and contaminants in rivers and lakes, and support oceanographic & defence research.
On display at Oceanology International will be a range of Chelsea's sensors and systems for marine science, including multi-parameter and active fluorometers for Primary Productivity Estimation, In situ Algal Monitoring, Pollution Monitoring, Nutrient Stress Analysis, Climate Change Research and Monitoring of Hydrocarbons.
New for 2020 is the VLux MiniSonde, Chelsea's latest multi-parameter fluorometer for measuring algae, hydrocarbons and tryptophan corrected for turbidity, absorption and CDOM.  Also being launched at OI is the LabSTAF, a portable laboratory-grade system for the analysis and measurement of Phytoplankton Primary Productivity for research vessels and ships of opportunity.
A small selection of  Chelsea's standard, OEM and custom acoustic hydrophones and projectors will also be on show.
Throughout the week, Chelsea's technology and application experts will be on hand to offer advice so please drop by Stand E551. To make an appointment ahead of the show, please email: ekeegan@sonardyne.com