ELCOME is 50!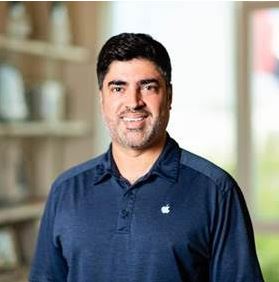 This year Elcome International is celebrating its 50th anniversary, having been in business since 1970. So it seemed a good time to ask for the company's reflections on how the ship service segment has evolved and where it's going.  To that end, we took the opportunity to talk with Jimmy Grewal, Executive Director, and son of one of the founders.
Based in Dubai, Elcome is a turnkey solutions provider of navigation, communication, automation, electrical and safety systems and is the authorized sales and service representative for more than 100 OEMs. Elcome's service engineers visit more than 800 ships every month with an impressive first-time fix rate of 96 percent. In addition to ship service, Elcome is the Middle East's largest supplier of nautical charts and publications, both print and digital, has one of the world's largest marine life-raft service stations and operates a training center and bridge simulator for ECDIS and DP systems.
How has the ship service business changed during the last 50 years?
The nature of products has changed dramatically. There was no software, no programming, no real configuration. It was all basic analog with discrete stand-alone pieces of equipment with no integration.
The equipment was simpler and easier to repair, with no software component, no central processing units, no custom ASICS, all discrete components. Our engineers, when they went aboard, actually had a fundamental understanding of how the equipment worked and were able to do repairs on the spot.
We stocked lots of spare parts, and our engineers would carry the spares and do the repairs. There were of course no mobile phones, although we sometimes used pagers.
In our early years, we were more geographically constricted, focusing on the UAE. We opened service offices in other strategic locations through the years to better serve our customers, who are increasingly looking to consolidate with one service provider, and now we have over 500 employees in 22 offices across 11 countries. Our most recent addition was opened last month in Sevilla, Spain – our first in the Mediterranean and in the EU.
Just getting to the ship's location was often difficult. There were very few good roads connecting Dubai to other ports in the UAE. That meant our service engineers sometimes had to drive on the beach, planning ahead to avoid the high tides. And there was a border crossing on the way to Abu Dhabi, which closed at sunset. If you arrived late, you would have to sleep in your car.
I have to say, too, that in those days going onboard a ship to make a service call could actually be a reasonably pleasurable experience. The captain would greet the service engineers and treat them very well while on board.
There was no direct-dial international telephone calling; you had to place calls through an operator. Later, fax came into the picture, but then it was mostly telex. We had a VHF radio in the service department tuned to channel 16, and occasionally we would get a call directly from the captain, but mostly they would communicate with us through the ship agent, who would contact us by telex to make all the arrangements and logistics for the service call.
Most calls nowadays come from the manufacturers we represent or directly from the owners or ship managers. The agent's role is just to arrange the logistics of getting our service engineers to the ship.
What is the state-of-the-art in ship service today?
Ship owners and managers are looking for a single point of contact for all their shipboard systems. That's why we're signing more annual maintenance contracts with large fleets, with a fixed price for a two- or three-year contract that includes everything – the whole package: maintenance, service, VDR APTs and even spare parts inclusive in some of the agreements.
Increasingly, our sphere is extending from the bridge to the engine room, embracing engine controls, automation systems, fuel management systems and environmental solutions including ballast water treatment and NOx & SOx technologies.
We are also offering turnkey contracts for satellite communications, including supply, installation, maintenance and airtime.
Response times are faster. Ports and terminals have improved the efficiency of operations and ships today keep to tighter sailing schedules. Average turnaround time (ATT) of container vessels dropped worldwide and some containerships, for instance, are only in port for eight or nine hours. That narrows the window to get our engineers to the ship and complete the repairs.
Talk about how Covid-19 has changed the service business.
Remote access into shipboard systems and networks is becoming a necessity, and that's being accelerated by Covid-19, which has created a market opportunity for us to leverage the knowledge, experience and communication skills from our team to help customers in the field. There is a subset of typical service requests that could be handled by the crew if they are provided with real-time or email support by our engineers. That's something we've been offering now during the last 6 months to our customers, and the response has been quite positive. Even after the disruptions caused by Covid-19 ease, we expect this to become a standard part of how we do business.
With offices extending from Gibraltar to Singapore, what are some of the challenges you face in managing such a large geographic footprint?
The primary challenge is technical. We need to ensure we maintain consistent levels of technical competence, certifications, quality levels and response times across our entire network.
The second is logistics. It's a big challenge to get the right spare parts and trained engineers to the right place at the right time. That's been complicated by travel restrictions due to Covid-19. So we have to try to make use of local resources we have rather than always having to rely on someone traveling. That's accelerating the use of remote connectivity, which we believe will become a critical part of our service offering.
Then there's the nature of the products, because there's such a large software component. This means our engineers need to have – in addition to fundamental electronics – an equally in-depth understanding of the software, configuration and networking.
These are some of the challenges. The other thing is that the environment of working on ships is not as pleasant as it used to be. Today as we're trying to recruit engineers there's also an expectation of being able to stay connected with their friends and family with internet broadband. So when they are working on ships that are offshore they don't have access to all those things they want. We have to continually try to understand what we can do to keep our young engineers – to attract them, train them and keep them motivated.
Looking ahead, what are the trends that are going to govern the ship service business in the next five to ten years?
The rate of change is accelerating, but there are some fundamentals that are unlikely to change. Most of the products are a combination of hardware and software. Some components are exposed to the elements, and no matter how much the design improves they
will require maintenance.
We expect to see a lot of investment in new vessels to reduce manning or even push toward autonomy, which will require a greater level of integration and technology, as well as faster and more reliable network connections. With smaller crews, they may not be able to maintain those systems, and we will have to increase our coverage and support network.
Ships will have higher levels of complexity and integration, and the reliability, performance and security of the shipboard network will become even more critical. We expect to put much more emphasis on cybersecurity in the near-term future.
We are experimenting with augmented reality (AR) tools for use on board ships, and we're already using smartphones with remote support tools for visual trouble shooting on board. We expect to begin deploying the AR sets as the high price of satellite connectivity drops with new satellite broadband services coming into operation.
We will see a proliferation of advanced sensors for ship navigation, control and situational awareness. To a large extent, this will spill over from the automotive and aviation sectors. Assisted and automated docking systems, collision avoidance, route optimization – these are things that are already being deployed commercially including berth-to-berth voyage planning and execution.
We see our future growth as being primarily focused on retrofits and upgrades, and our goal is to be the number one technology and service partner in the world for those companies looking to retrofit these advanced safety, navigation and communication and automation systems on their existing ships