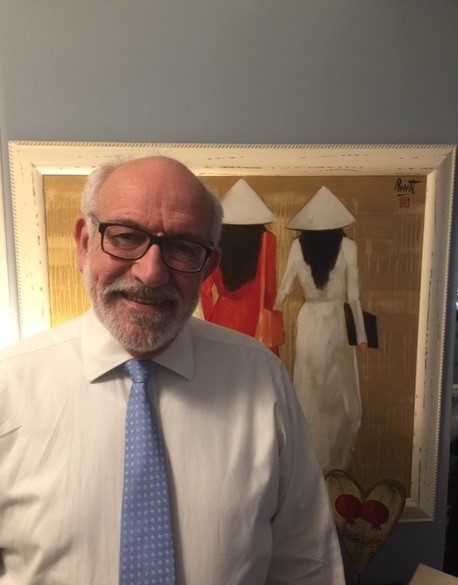 Volatility upside down; uncertain geopolitics and Coronavirus issues…
The BDI (Baltic Dry Index) clinched a point, thanks to the "rising" Panamaxes and now stands at 1,122… Uncertainty rules Geopolitics as well as Coronavirus. John Faraclas' brief midweek recap:
The Capes' BCI lost 38 points and now reads 1,241…
Panamaxes' BPI "lift" dried out moral with a 44 points plus and now stands at 1,388…
Five points plus for the Supras' BSI now at 1,017 points…
No change for the Handies' BHSI; 663 is no bad…
Wets, as always with mixed feelings even on the downside… The last published BDTI (Dirties) and BCTI (Cleans) stood a 435 – minus four and 395 – plus 24 points respectively. A surprise for all to see this rise.
Boxships doing well… Cross your fingers.
The WTI was up 19 cents since yesterday and now reads US$ 45.64; C A U T I O N!!
On Geopolitics and Coronavirus, very simple: Uncertainty rules the day and waves!!!
The Trade Wars will continue, particularly between the USA and China; watch out shares dealings and what's coming up next.
MIGRANTS issue continue to expand… An issue that MUST be halted here and now..
Turkey's appetite MUST end as a conflagration around Turkey's current borders and expanded in its 1,500 miles periphery will have despicable consequences for all and mainly Turkey's infamous backers.
Watch-out BREXIT not only between the UK and EU but globally and get the message!
Coronavirus issues and related questions, particularly on how the Vaccine will influence human life and its projections will bother us for the near future.
More news, unless exceptionally important in our Friday's recap.
Have a nice evening ensuring you continue to remain on guard from actions emanating from Pirates, Terrorists, Criminals and any Business Hooligans whatsoever wherever you are on Planet Ocean. Once again a big THANK YOU to all who really care for all humans – Doctors, Nurses, Seafarers, Dockers, Port Authorities et al during this Coronavirus disaster!! We repeat: Do please invest in Hospitals including Equipment, Doctors, Nurses and any useful means to avoid further disasters! Become more disciplined and care for the Environment too. Lastly: Education and Training for all to be able to tackle these disasters. Let us work collectively together and NOT opt for a fistful of Dollars to restart the already collapsed global economy… which is in red US$ 280 (twohundredandeighty) trillion…