Vaccines here, inoculations start plus three more stories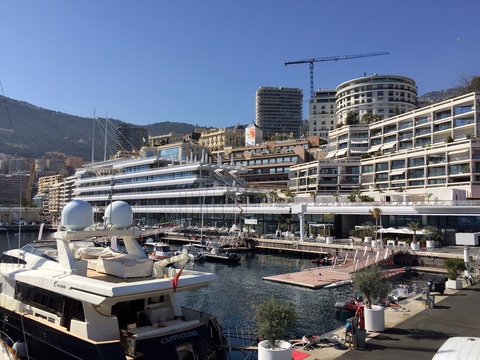 Good Morning Monaco – Thursday, December 31, 2020
Vaccinations start immediately – letters sent
The Pfizer/BioNTech vaccines have arrived in Monaco and the first inoculations will take place on Thursday, December 31, in old peoples' homes, the Government said on Wednesday. 
Monaco records highest daily case total so far
 Twenty-six new cases of coronavirus were reported in Monaco on Wednesday evening, the highest 24-hour figure since the start of the pandemic. 
Monaco to close borders from Saturday at 19:00
Only Monegasques, Monaco residents and employees of Monaco entities will be able to cross the border from France after 19:00 on Saturday, January 2, the Prince's Government said on Wednesday, December 30. 
The Roca Team topple Andorra
Monaco's basketball team, the Roca Team, welcomed MoraBanc Andorra to the Salle Gaston Medécin to play a postponed fixture from round six of the the 7DAYS EuroCup tournament.
DULY NOTED: The Ballets de Monte-Carlo performance at the Grimaldi Forum, scheduled for New Year's Eve, has been cancelled after three of the dancers tested positive.
ARISE Sir Lewis: Lewis Hamilton has been granted a kighthood in the UK's New Year's Honours list.
FINALLY: A Happy New Year to all our readers. The next Good Morning Monaco will be published on Monday, January 4, 2021. In the meantime, the NEWS.MC website will be updated daily…