London International Shipping Week 2021 | Latest news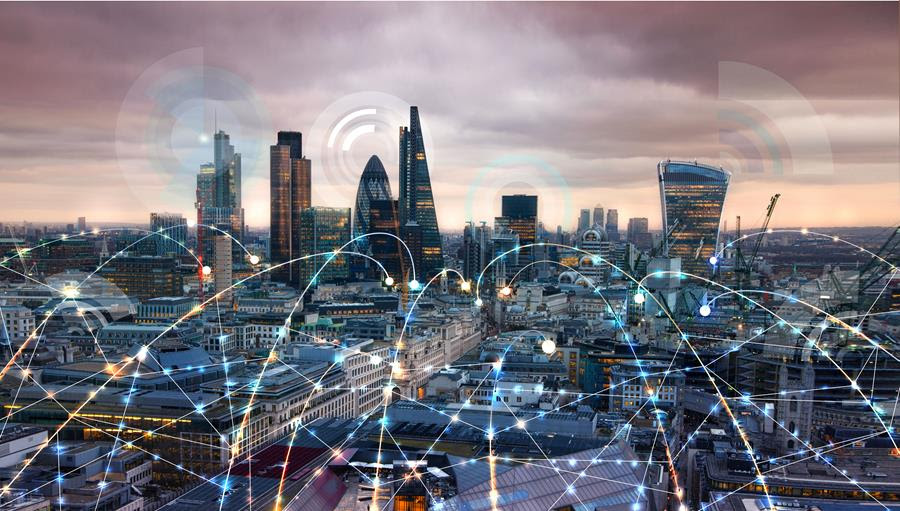 THE COUNTDOWN IS ON TO LISW21!
We're three weeks into 2021 and things are starting to look up. Vaccines are rolling out, forecasts for a return to normal are rolling in, and at long last we have something to look forward to, because London International Shipping Week is only nine months away! We're hard at work laying down the tracks for a safe and successful LISW in September, and we're looking forward to sharing updates with you as the countdown clock to LISW21 ticks closer.
Our sponsors have also been busy, opening the year with an array of exciting developments. Read on to reacquaint yourselves with just a few of our sponsors' key announcements since the start of the year, and please click the links to read the full stories.
Inmarsat has started its 2021 strong with two new partners – Yxney Maritime and FrontM – signing on as certified application providers for Inmarsat's Fleet Connect service. The new partnerships enables Inmarsat's customers to harness Yxney's existing data systems to facilitate greater emissions transparency, while joining forces with FrontM's video streaming-based collaboration and workflow automation services allows customers to digitise their operations and transform their approach to crew welfare onboard.
ABS has opened the year with three exciting developments. The organisation has granted an Approval in Principle (AiP) to Wison Offshore and Marine (WOM) for its standardised FLNG designs, whose standardised nature WOM claims enables economies of scale in terms of procurement and streamlines construction and commissioning processes. ABS has also been selected to class the FueLNG Bellina, which will be Singapore's first LNG bunkering vessel, and has more recently signed up to the International Windship Association (IWSA), following increasing interest and collaboration with wind propulsion projects.
DNV GL is demonstrating clear intent to make 2021 a year of change, announcing its upcoming rebrand to DNV on 1st March 2021. Building on 2020 as a year of transformation, DNV GL's impending name change is a strategic decision to maintain the trust and assurance of its stakeholders as the industry grapples with the 'exponential decade', as the 2020s are quickly becoming known.
Bureau Veritas (BV) has staked its support for hydrogen this month in taking on new responsibilities as a supporting member of the Hydrogen Council, in a move which BV states is in line with its commitment to provide services and solutions dedicated to sustainability. The Hydrogen Council is a CEO-led initiative formed in 2017 for the purpose of promoting hydrogen as a key component of the clean energy transition.
Lloyd's Register took to the headlines earlier this month to name the industry experts joining the advisory panel of its Maritime Decarbonisation Hub, a dedicated centre of excellence launched last year to accelerate the safe, sustainable decarbonisation of global shipping. The advisory panel includes senior executives from AP Moller-Maersk, Carnival Maritime, the Environmental Defence Fund, Orsted, and the UK Maritime & Coastguard Agency.
Ince and Watson Farley & Williams both bolstered their ranks for the year ahead with key senior hires in ship finance. Ince recently announced its recruitment of Konstantinos Mexias, who joined the company as a partner in Piraeus, while Watson Farley & Williams has welcomed maritime disputes expert Mike Phillips as a partner in London. Both hires bring enviable experience to their new positions in what is undoubtedly a contentious area of maritime business.
We're always pleased to celebrate the success of our partners, sponsors and supporters as their initiatives make waves and hit headlines, and we look forward to sharing more interesting developments as we creep closer to LISW21 in September.
READ ALL ABOUT IT
Do you have a news announcement you'd like to share? If you're a sponsor or supporting organisation of LISW21, we're very happy to publish your news release on the London International Shipping Week news pages. Our partners are important to us, and we relish the opportunity to support you in your business endeavours.
Submit your announcement to pr@shippinginnovation.com and let's explore how we can support you.SEE OUR LATEST NEWS
A LONDON SHIPPING WEEK LIKE NO OTHER
2021 offers an opportunity for you to participate in a London International Shipping Week like no other. Why not review our sponsorship options?
We have a wide variety of sponsorship packages available, all of which associate the sponsor with the entire week. Subject to space and availability, the sponsor's logo will appear on all official marketing material, including websites and advertising, the official App and social media, as well as on the pop-up banners that will be displayed at each LISW21-endorsed event. The bigger the sponsorship, the more prominent the sponsor's logo and branding will be.
If you'd like to learn more about our sponsorship opportunities, please contact Jerry Carter or Karen Martin, or visit our sponsorship brochure below.READ OUR SPONSORSHIP BROCHURE
Want to propel your company to the forefront of the world's shipping industry?
Make the most of the enormous opportunities offered by LISW21 by becoming an official sponsor or supporting organisation in order to organise an official event during the week.SPONSORSHIP OPPORTUNITIESBECOME A SUPPORTING ORGANISATION
www.londoninternationalshippingweek.com