CJC Currents – January 2021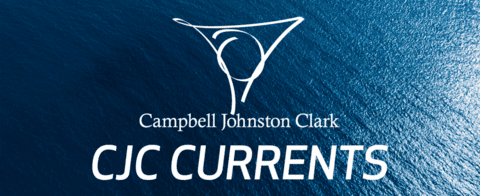 Welcome to CJC Currents, the publication from Campbell Johnston Clark which offers a blend of company news, industry updates, reviews of key marine cases and notes on related topics.

False economy and evidence gathering
There is often a false economy in the decision to arrange a low-cost survey where a matter appears to be simple or of low value. Paul Apostolis and the CJC Singapore Office explain what is required to transpose what appears on the ground at the time into a convincing presentation to a judge or arbitrator sitting in a room often years after the event.Read more >
CJC appoints two new Directors
CJC has announced the appointment of two new Directors, with Singapore-based Senior Associate Will Pyle and Newcastle-based Senior Associate Alex Hudson promoted with effect from 1 March 2021. The appointments exemplify the firm's commitment to its Singapore and Newcastle offices and CJC's continuing desire to promote the best young talent from within.
A new era for sanctions?  
The continuing challenges posed for shipping by the ever-developing US sanctions regime should not be underestimated. With the new year comes a new US president – CJC London Associate Simran Lajmi asks whether things will be any different under Biden.
Superyacht chartering and Covid-19
COVID-19 has had a massive impact on the superyacht chartering world, which is after all reliant on the unrestricted movement of guests and crew around the world. In Part One of a two-part article, CJC London Senior Associate Richard Hickey, Trainee Gabriella Richardson and Consultant Filippo Lorenzon look at the issue of charterparties being cancelled due to reasons related to COVID-19, and whether the new MYBA charter addendum is sufficient to clarify and protect owners' and charterers' rights in such an event.
Superyacht chartering in the English High Court
In the second article related to the impact of the coronavirus epidemic on the superyacht world, Richard Hickey, CJC Senior Associate and Gabriella Richardson, Trainee Solicitor, look at the recent case of Huber v. X-Yachts [2020].
Read more > ………………………………………………………………………………

Disclosure and Deepwater Horizon
Now that the dust has settled on the highly anticipated judgment of the Supreme Court in Halliburton v. Chubb & Others, CJC London Associate Kaan Polat considers the implications for the arbitrators' duty of disclosure in the context of multiple appointments in arbitrations arising from the same factual circumstances with only one common party.
Read more > ………………………………………………………………………………
Loyalty and your expert
The Court of Appeal recently considered for the first time whether experts owed a fiduciary duty to their clients. In deciding this, writes Claims Manager Alexandra Bailey, the Court studied the experts' duties to the Court, as well as their contractual duties to avoid any conflicts of interest. Read more >
………………………………………………………………………………

Piracy and the bill of lading holder
The High Court has held that cargo owners were liable to pay a contribution in general average in respect of a ransom payment to pirates pursuant to the terms of the bills of lading. CJC London Trainee Christopher Chane summarises the outcome of Herculito Maritime Ltd and others v. Gunvor International BV and others (mv Polar) [2020] EWHC 3318 (Comm).Read more >
………………………………………………………………………………
Divisive issue of the chosen seat
Supreme Court clarifies what law will govern an arbitration where there is no express or implied term present. Summary of Enka Insaat Ve Sanayi AS v. OOO Insurance Company Chubb [2020] UKSC 38 by CJC Trainees Sam Jones and Joehunt Jinnah, based in our London and Singapore offices respectively.
Cyber risk management comes of age
With new International Maritime Organization requirements on cyber risk management imminent, CJC Senior Associate Richard Murray and IEIT Cyberlogic conclude that making ships truly cyber secure involves a marathon, not a sprint.
Maria Borg Barthet makes a mark
US-based shipping publication Marine Log invited Maria Borg Barthet to be part of the 'Women make their mark in maritime' feature section in its December 2020 edition. The CJC Currents editorial team persuaded Maria to expand on a contribution which focused on ensuring that women in shipping secure get their fair share of opportunities. 
  
Read more >
CJC advises on green acquisition
A Campbell Johnston Clark team led by James Clayton has advised Pacific Green Technologies Inc. on its acquisition of Innoergy Limited, a battery energy storage systems designer 
CJC offices make good cause nominations
Each year, Campbell Johnston Clark donates to charities chosen by staff at its four international locations instead of sending Christmas cards. The choices reflect causes that have moved employees in our London, Newcastle, Singapore and Miami offices.
Children North East is a Newcastle-based foundation that helps local "babies, children and young people grow up to be healthy and happy" by offering tailored support services to families.
Dandelion Time helps children to overcome emotional difficulties by uniting them with family members to take part in practical farm and craft activities in West Farleigh and Ashford, Kent.
Operating in England and Wales, Mind provides "advice and support to empower anyone experiencing a mental health problem" and campaigns promote understanding of such issues.
Stitches in Time is a London-based participatory arts and education charity that uses sewing and other creative activities "to empower individuals and build strong, inclusive and cohesive communities".
Based in Singapore, the Migrant Workers' Centre supports the interests of local migrant workers, providing assistance for those in need, promoting social integration and advocating for their rights.
Established in the United States in the 1980s, Make-A-Wish is now an international foundation that creates "life-changing wishes for children with critical illnesses".
Children's Wishing Well is a Singapore-based non-profit organisation whose broad range of services supports the "educational and daily living needs" of disadvantaged local children.
Further information:CJC Currents is produced with and edited by the firm's directors, associates and consultants. Please send any suggestions or comments to London Director, Ian Short at ian@cjclaw.com Campbell Johnston Clark provides a one-stop service to clients covering all aspects of shipping & international trade in every sector. Our clients are based around the globe and include leading operators, ship owners, Fortune 500 and FTSE listed companies, start-up ventures, investment banks, private equity houses, P&I clubs, hull & machinery, and liability insurers.Our aim is to deliver a quality value-added service to clients by providing direct and focused access to an expert legal team at competitive rates.