Monaco figure (62) succumbs to virus… plus more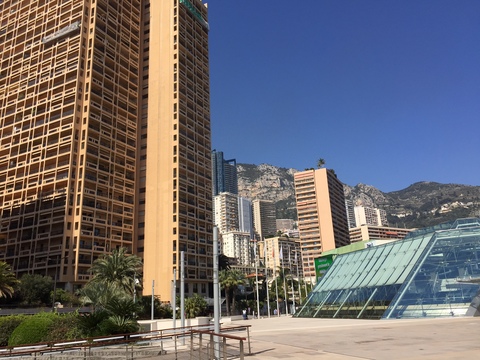 The number of in-patients at Princess Grace Hospital has increased in recent weeks, adding pressure to staff and facilities.
Monaco reports 13th coronavirus-related death
An 86 year-old resident who tested positive for coronavirus has died at Princess Grace Hospital, the Monaco authorities announced on Sunday evening. 
President of rowing club succumbs to coronavirus Jean-Marc Giraldi (62), President of the Monaco Nautical Society, succumbed to coronavirus late on Thursday after weeks of fighting the disease.
France avoids third lockdown – just
A third national lockdown had been expected and the public had been forewarned last week that the nightly curfew was not enough to bring down the number of coronavirus cases in the country.
February 1-7
'All we need is love' exhibition opens
The L'Entropôt Gallery, located on Monaco's rue de Millo, opened its doors to kick off the 'All We Need is Love' exhibition. 
Mercurial AS Monaco defeat Nantes away On the evening of Sunday January 31 AS Monaco travelled North to face off against Ligue 1 rivals Nantes. The principality club has enjoyed an impressive run as of late, winning four matches consecutively.
Rosberg Xtreme Racing partners with Sunreef Yachts
In October 2020, NEWS.MC was excited to report that former Formula 1 World Champion Niko Rosberg was making a return to racing…