Elina Souli's inspiring interview to Anny Zade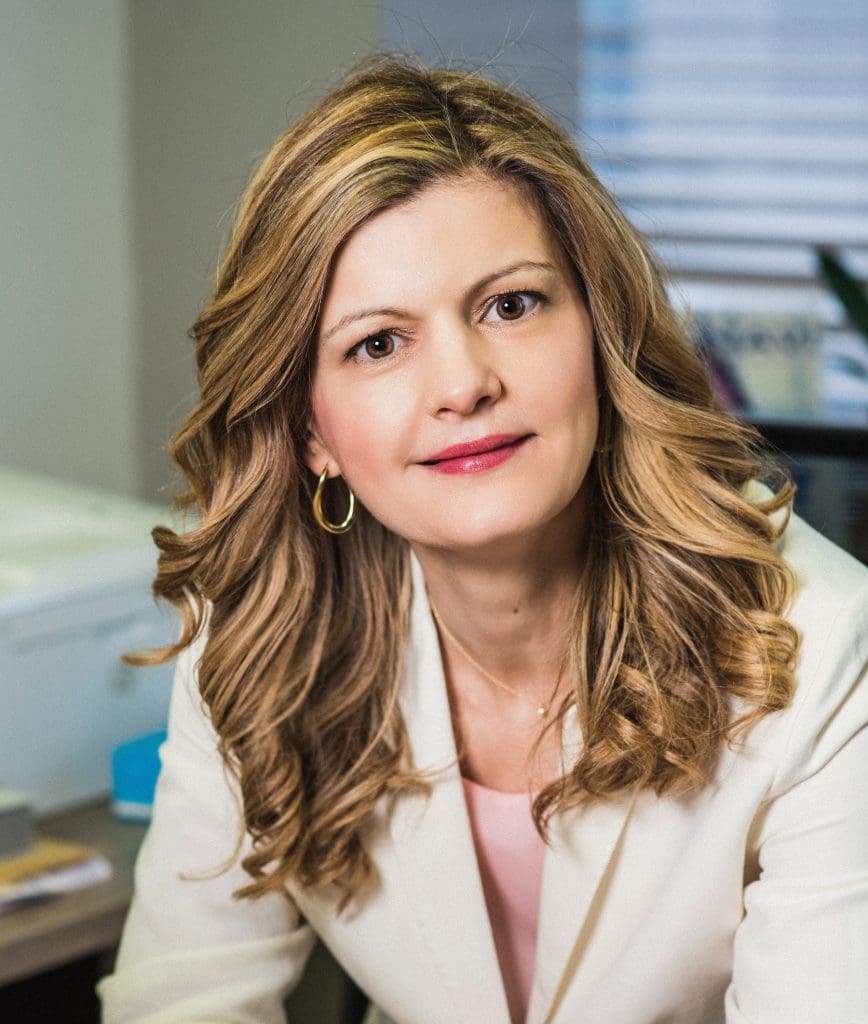 An inspiring and passionate woman leader, Elina Souli* covers all you need to know on P&I Club matters at a crucial time, not just for the Shipping industry and its specialist marine insurance field, particularly on Clubs, as renewals are still under way, but also for humanity given the Coronavirus ongoing pandemic. The human factor too plays a pivotal role. Anny Zade of allaboutshipping.co.uk asked her some crucial and challenging questions and how the American P & I Club, now in its 104th year, responds:
The Covid emergency has caused many problems and much confusion over contracts, charterparties and such matters as force majeure. Is this resulting in a larger workload for you and your colleagues and what type of disputes are dominating?
Following the outbreak of the COVID 19 pandemic, there have been many obstacles as well as challenges that have evolved relating to vessels' day to day operation and trading requirements that needed to be dealt with as efficiently as possible. We have indeed seen a significant increase in our members' inquiries relating to charter party agreements and the respective clauses, in situation of disruption to the vessel's normal schedule and operations were encountered due to various Covid related emergency situations. That has obviously brought us all into a new era where thorough review of the contractual agreed obligations had to be carried out with new parameters in mind and we are often requested to come up with suggestions regarding on going fixture negotiations in order to ensure that our members' interests will be sufficiently protected while facing the alarming trends of the new reality .
Nevertheless, the mutual P&I insurance concept is meant to respond and adapt to complex and constantly evolving risks. Clubs have, on many occasions in the past, dealt with major disasters as well as epidemics, the difference in this instance is scale. This time, claims are arising within the context of a global pandemic which increased complications in the handling of claims. While the nature of the claims per se, remained the same, even normally straight forward repatriation of injured crew members became a challenge due to travel restrictions and resulted in some instances, in extraordinarily long delays. However, P&I Clubs are built to find solutions in the face of any challenge and the team at the American Club did just that. Working closely with our members, we ensured seamless service while staying on top of the developments in this ever-changing environment of shipping.
Your responsibilities for business development and claims management doubtless mean intensified contact with your members, and in recruiting new members. How are you overcoming travel and social distancing restrictions to maintain close professional relationships with shipping executives around the world?
From the very first days of the imposed lockdown regimes around the globe, almost one year ago, we focused on maintaining close contact with our members by utilizing technological platforms, which thankfully gave us the tools to reach out to members, brokers and other business associates within the industry in a rather satisfactory way. We accelerated our digitization plan, which was already in progress at the time of the outbreak of the pandemic, and we were able to implement systematic virtual meetings across our offices as well as with our business associates around the world . At the American Club we value personal relationships, which are indeed enhanced through physical interaction, but given the prevailing circumstances we had to adjust our day to day routines in order to ensure operational continuity as well as the high level of service that our members are accustomed to within a cyber safe environment.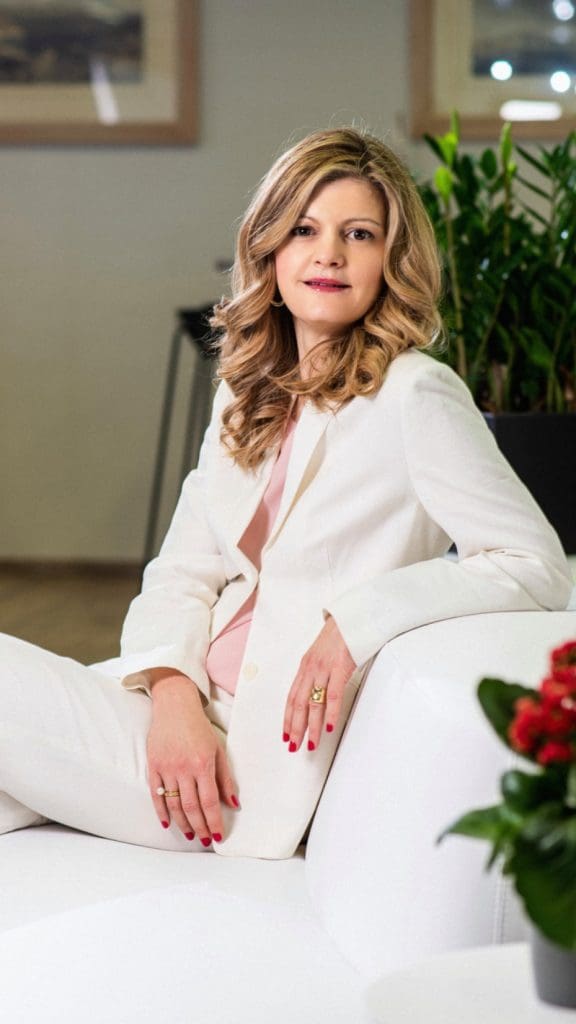 Has the new way of doing business changed the dynamic of negotiating the February renewals?
The 2021 renewal is indeed the first one in the long history of P&I renewals where Underwriters and Club executives do not meet up with brokers and members to discuss and finalize the terms of the respective policies. This has traditionally been a period of travel and an opportunity to meet with brokers, members as well as prospective members in person. Given the conditions, we adjusted our practices by setting up various virtual meetings well in advance, which indeed served the purpose of interaction with the market at large and greatly assisted us to conduct renewals while maintaining a personal touch, a key factor within the world of Marine insurance. We do appreciate though that virtual interaction does not replicate face- to- face contact and thus, we very much looking forward to resuming our physical meetings once lockdown restrictions are lifted.
Many shipowners have been hit by volatility in freight rates, difficulties keeping their trades running smoothly, crew change impasses and the impact of 'trade wars' (for instance the deterioration of relationships between China and Australia, following the US-China tensions). How is the Club helping its members keep on top of such issues?
First, we need to recognize ship operators' key role in the world economy. As you know, P&I mutuals are unique in that they are shipowners' mutuals created to secure shipowners' liabilities and their ability to freely move. As a consequence, our number one priority is to always assist and facilitate their efforts to contend with challenges of trade. Their ability to deal with disruption such as a pandemic is critical to support the global supply chain at a sustainable level, which requires safe and efficient operation of the vessels.
Indeed, there has been unavoidable volatility, not just in certain types of trade, but in certain whole sectors of shipping. Certain sectors were affected more than others by the pandemic. The biggest hit was taken by cruise industry which has been in free fall since the Covid-19 pandemic struck in March of 2020. Travel restrictions, port restrictions, regulatory prohibitions, and actual outbreaks on high-profile cruise ships basically brought the cruise industry to a total halt. The on-going global spread of COVID-19 has also created a high degree of discomfort to the public as to the maintenance of health and safety on board cruise vessels. It is uncertain when the public will feel comfortable again. Furthermore, we have noted that many of our members have faced port congestions resulting in late delivery of cargoes carried on board while in other instances, with banks physically closed for prolonged lockdown periods in more than one half of the world, we have been requested to assist members where Bs/L cannot be processed by the banking system in good time for the vessel's arrival at discharge ports. Owners were placed under extraordinary pressure to release cargo without production of the original Bs/l, running an increased risk of misdelivery of cargo.
Dealing with these consequences and other related developments over the last 12 months, we ensured that we evaluated all legal and practical implications in theses exceptional circumstances, aiming to facilitate real solutions to our members, not only after the fact, but by always remaining on top of developing trends, and by offering advance guidance whenever possible. At the American Club we are strongly dedicated to providing a high level of expertise in service and to that effect we have taken knowledge sharing and other educational initiatives such as preparations of vlogs and webinars aiming to add value by formulating guidelines on emerging risks, such as cyber security, which create awareness across our membership and the industry at large.
Another very important consequence of the COVID-19 restrictions, is the very real humanitarian crisis at sea. The ongoing predicament has seriously affected crew changes, leaving seafarers on board for periods well beyond that which could ever have been anticipated. This has impacted not only the wellbeing of seafarers with an increased risk of fatigue, deteriorating physical and mental health, but conditions that could potentially lead to serious maritime incidents with far reaching adverse consequences to the sustainability of the maritime industry in general. The International Group of P&I Clubs, of which the American Club is a member, in close collaboration with other international shipping organizations are making an effort to collectively raise awareness on a global level and have issued guidelines to ensure a safe shipboard interface between ship and shore-based personnel to secure seafarers as well as shore personnel's health protection. At the American Club, mental health and well-being of seafarers has always been a priority and high on the agenda of the Safety and Claims Committees, and within the context of our Loss Prevention initiatives, many campaigns have centered on these issues with written guides geared for seafarers as well as operators, targeted workshops and tailor made seminars, as well as our most recent vlog on this very subject and can all be found on Loss Prevention section of our website.
Your expertise includes encouraging arbitration and rational dispute resolution. Are owners, charterers and other parties receptive to non-litigious solutions in the current disputatious atmosphere?
One of the fundamental characteristics of shipping has always been the commercial approach towards the various disputes arising out of vessels' operations and it appears that in the current environment, most of the market players are rather receptive to reaching amicable settlements as opposed to commencing lengthy and costly legal proceedings. This is especially true when there is a genuine willingness from both parties to reach a swift settlement aiming to maintain their good commercial relationship. From the Club's perspective, we aim to protect our members' interests by evaluating the merits of the claim and jointly agree as to what would be the best way to resolve each and every dispute on the basis of its specific facts. We are generally in favor of out of court agreements which provide finite and predictable resolutions with open dialogue between the parties or refer the matter to a method of alternative dispute resolution such as mediation, which on many occasions, has proven to be a rather cost and time efficient way for the parties to reach an agreement and maintain their commercial relationship .
And finally…
The American Club has for many years had a strong presence of women executives in its Piraeus office. How has this diversity been of benefit to the club and its members?
Our Piraeus office is an important part of our organization which is geographically based in the middle of the global network of our offices. It has, since its opening in 2005 been key in creating and maintaining strong, solid professional relationships in the local maritime community. Moreover, its consistent growth over the years is indeed a testament of the regional market's support and illustrates the strong confidence in the American Club's ability to deliver first class service in the region.
The talent of the Piraeus office is also 100% derived from the local market, so in addition to our wealth of expertise in the maritime industry, we are able to add local know-how through a solid understanding of the needs of the market and we are indeed very proud of the fact that the principle of gender equality has always been applied throughout the recruiting process of the Club's executives. However, it should be noted that the hiring of women has never been a targeted action, the recruitment process simply always relied on hiring the best candidate for the position. This process led to a naturally gender diverse environment not only in Piraeus but throughout all our offices. This diversity has indeed benefited both the Club as well as its membership as diversity ensures a deeper resource of thought and abilities. It could be said though that due to the "multi-tasking" nature of women, traditionally adept at managing concurrent demands, are able to rely on this skill in the workplace, plan in advance to achieve balance, and find smart solutions to complicated problems. This is the key to efficient management especially within the shipping sector. Moreover, it can be said that they tend to be more patient, with perhaps higher levels of empathy, showing respect for the value of each member of their team helping them to work to their full potential. The management of maritime incidents requires a team of people working together, inspiring each specialist to provide their respective essential feedback in order for efficient decisions to be made. I believe that the above characteristics being frequently connected to women's nature is one of the basic ingredients of the success story of the American Club's Piraeus office, which has been referred to in the past as one of the "Jewels in the American Club's Crown".
Thank you very much Ms Souli; we wish you best.
_
* Elina Souli is a lawyer qualified both in Greece and UK with over 20 years of experience in P&I and FD&D matters. She obtained her Law Degree from the Aristoteleio University of Thessaloniki and holds an LLM degree from Southampton University in UK.
She started her career as an Associate lawyer in one of the major shipping firms in Greece before joining an IG P&I Club office in 1999 where she dealt with a wide range of P&I as well as FD&D cases over the years. She has received specialized training in crisis management of marine emergencies and she has handled major casualties within the scope of her role as Casualty Coordinator of the Greek office.
She joined SCB (Hellas) Inc., the Piraeus Claims Liaison Office for the Managers of the American P&I Club, (Shipowners Claims Bureau Inc., NY) in November 2018 where she currently holds the position of Regional Business Development Director, V.P – FD&D Manager .
She is regularly invited as a speaker in various International Conferences related to P&I and Marine Insurance topics and she is a visiting lecturer at the LLM course of Athens Law School. She has been elected as Vice President for WISTA Hellas BOD in June 2020.