Are You an Agile Leader?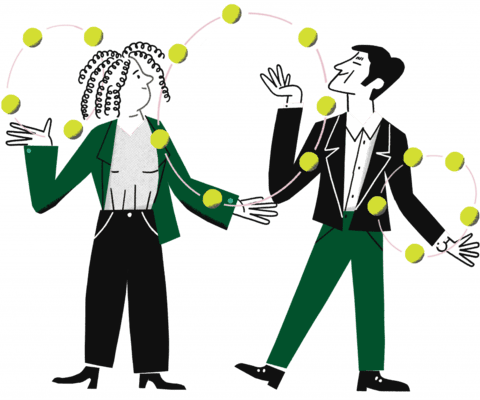 BCG – Leadership by Design – February 2021
We're excited to share this issue of our new Leadership by Design newsletter, where you will find advice and insights on navigating the complexities of today's leadership and management environment. To receive our latest thoughts on leadership in your inbox every month, please subscribe below.
What It Takes to Be an Agile Leader
In the post–COVID-19 era, agile will no longer be an advantage. It will be an imperative.

Even before the pandemic, many companies had invested heavily in transformation programs designed to tap into the benefits of agile, chief among them greater speed, better quality, lower costs, and a sharper focus on the customer. With the onset of COVID-19, agile proved successful in unleashing the collaboration and empowerment needed to rapidly shift business models. We've seen that agility is possible—even vital—as remote and virtual working becomes the norm.

Businesses everywhere are about to embark on a way of working that is entirely new and undefined. To succeed, leaders will need to double down on agile principles, not only to manage the emerging human and business issues, but also to prevent companies from slipping back into command-and-control modes that would stifle a post-pandemic rebound. Those leaders looking to instill agility in their organizations must first change their own behaviors.
01. Start at the TopNew ways of working call for new ways of leading—and for leaving behind some of the practices that got leaders where they are today. Embracing agile means adopting the principles of teamwork, autonomy, and alignment. It also means letting go of centralized decision-making by committee and management. For C-suite leaders, becoming agile requires four actions: First, align with and inspire their senior leaders in order to ignite cultural change. Next, articulate the key agile behaviors that they are adopting and the steps they are taking to make the shift possible throughout the organization. Then, activate those articulated behaviors by integrating them into their own daily routines and publicized personal-development agendas—and embed those same behaviors within the organization's culture to sustain the change.READ MORE 02. Empower with ControlAgile leaders spend time where the work happens. That is, they find ways to be helpful to the teams doing the work while also setting and communicating the vision and removing roadblocks. They empower themselves by seeking help—in the form of coaching and feedback—as an investment in becoming a more agile leader. And then they empower others by providing the same help, often personally playing the role of coach rather than decision-maker for their teams. Early on, some leaders may fear that agile will require them to delegate blindly and cede control. But when agile ways of working take hold in an organization, leaders gain insight into their teams' work and into the tools required to shift their teams' focus to keep pace with a changing world.READ MORE 03. Change What Managing MeansTraditional management has reached a breaking point. Today's managers are burning out, and junior employees would rather move into expert positions or work for themselves than become tomorrow's managers. Agile ways of working address the lack of autonomy and innovation that employees often say they dislike most about their jobs. Leaders can use the agile approach to set aspirations in line with stated employee goals, such as eliminating bureaucracies by pushing decision-making down to the people working closest to operations, processes, and customers. By liberating themselves from endless planning cycles and micromanagement, they can gain the space to discover and unlock opportunity for themselves, their teams, and their companies.READ MORE
Align, Iterate, and Grow with BCG's Agile at Scale
Talent, teamwork, and creativity often smolder in rigid corporate structures and silos. Agile at scale by BCG ignites the spark of innovation at the heart of your organization.
Explore more BCG insights on leading an agile organization through the post-pandemic rebound.