American Club Member Alert (March 5, 2021) re- loss prevention : International Group of P&I Clubs launches enclosed space entry safety animation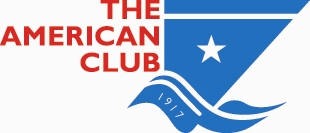 MARCH 05, 2021
LOSS PREVENTION: INTERNATIONAL GROUP OF P&I CLUBS LAUNCHES ENCLOSED SPACE ENTRY SAFETY ANIMATION 
The International Group of P&I Clubs has launched a safety animation to help prevent the loss of life in enclosed spaces onboard ships. It can be found by clicking here. 
Enclosed spaces are present on ships of all types and sizes. The depletion of oxygen levels in such spaces can kill. Despite the safety requirements described in SOLAS Regulation XI-1/7, all International Group Clubs continue to see fatalities caused by oxygen depletion in confined or enclosed spaces on ships, and are naturally most concerned about such avoidable loss of life. 
International Group research into fatalities arising from enclosed spaces during the period of 2015 to 2020 indicated a total of 83 deaths that occurred in enclosed spaces. 53% were due to oxygen depletion and over 60% of such incidents occurred in cargo holds. 
The Group thus decided to produce a safety training animation drawing attention to the risk of entering such spaces without first taking preventive and protective measures. The safety animation highlights the importance of observing the statutory requirements described in SOLAS and compliance with best practice procedures onboard ships. 
The overriding message, running throughout the video animation, is Stop, Think, Stay Alive. The animation takes into account the following key factors:
External Pressure
Time Pressure
Procedures, Practices and Equipment
Preparation and Communication
Unsafe Situations
Emergency Drills
Members are encouraged to take this guidance into consideration in their own planning for such activity on their ships and, in doing so, compliance with best practice. The American Club has also generated material in recent years on this subject. It is available to Members via the Club's e-learning tool library.