Gender Balance Index 2021, Roaring back or overheating? The long-term effect of fiscal stimulus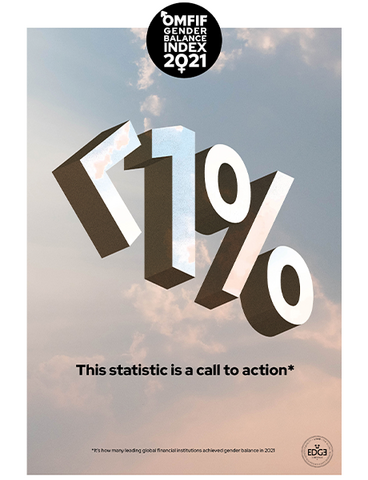 Monday 8 March 2021 – Vol.12 Ed.10.1
GBI report reveals stalling diversity drive
Financial institutions are failing to accelerate diversity drives, the eighth edition of OMFIF's Gender Balance Index reveals. In the most comprehensive study to date of diversity in the top levels at central banks, sovereign funds, public pension funds and commercial banks, only three out of 540 institutions achieved a perfect score of 100. Only 71 are headed by women and 56 have no women at all in their executive teams or on their boards. Progressive policies are needed to correct the historic under-representation of women and level the playing field.
Download the full report on the website.
Meeting: Roaring back or overheating? The long-term effect of fiscal stimulus
Thursday 11 March, 16:00-17:00 GMT
A narrow democratic majority in the Senate and the new administration touting trillions of dollars of fiscal stimulus led Wall Street to go all in betting on reflation. While Jay Powell and the Fed remain bullish about the need for fiscal stimulus and the threat inflation poses, some dissenting voices are emerging. Mark Sobel, US chairman at OMFIF, convenes a panel to discuss the lasting impact of fiscal stimulus and the threats that might be emerging.
Register to attend the meeting.