Hot Port News from GAC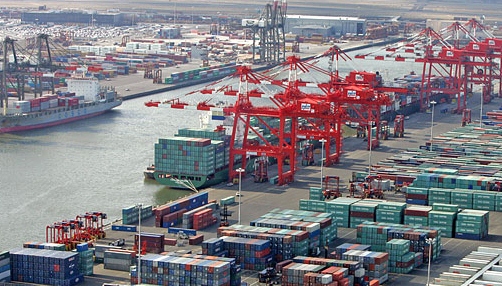 24-Mar-2021
EFFORTS TO REFLOAT GROUNDED VESSEL (UPDATED)
Suez Canal, Egypt
NEW GUIDELINES FOR INSTITUTIONAL ISOLATION
Oman
POSSIBLE DELAYS DUE TO FLOODING
Australian East Coast, Australia
Efforts to refloat grounded vessel (UPDATED)
Wednesday, March 24, 2021, Suez Canal, Egypt
Efforts continued this morning (24 March) to float the 199,489 GT container vessel which ran aground at km 151 of the Suez Canal yesterday, blocking the waterway.
Suez Canal tugs were working to free the 400 metre LOA laden vessel but wind conditions and its size of were hindering the operation.
UPDATE 12:00 hours local time: According to information from the Suez Canal Authority, the grounded vessel has been partially refloated and is now alongside the Canal bank. Convoys and traffic are expected to resume as soon as vessel is towed to another position.
For further details and updates, as well as information about operations in the Suez Canal, contact GAC Egypt at suezcanal@gac.com
New guidelines for institutional isolation
Wednesday, March 24, 2021, Oman
Starting from 2pm on 29 March, all arrivals into Oman must book accommodation in hotels and institutional isolation via the platform at https://covid19.emushrif.om/
The following passenger categories are exempted from presenting pre-confirmed hotel reservations before they are checked in at the airport of departure:
Diplomats working at foreign diplomatic missions accredited to the Sultanate, their families, and diplomats visiting the Sultanate.
Arrivals from age of 18 and less if traveling alone, and arrivals at the age of 60 and above.
Aircrew, subject to the precautionary measures issued by the Ministry of Health.
Sick passengers whose health conditions require special attention. The exception includes two companions with female or under 18 years old patients and only one companion with male patients above 18.
Holders of permits for private institutional isolation centers that are preapproved by the Relief & Shelter Sector.
For sea crews moored in the territorial waters of the Sultanate, airlines are obliged to ensure that there is a hotel reservation covering the duration of their stay in Oman based on the letter of the shipping agent.
For further details and updates, as well as information about operations in Oman, contact GAC Oman at muscat@gac.com
Possible delays due to flooding
Wednesday, March 24, 2021, Australian East Coast, Australia
Heavy rains and thunderstorms around the Central Highlands and coal fields over the past week have brought floods which may cause some delays at terminals at Mackay, Newcastle and Port Kembla.
At Port Kembla, ship loading ceased at the terminal on Monday morning (22 March) due to a slump in stockpiles as a result of the rain. The anchorage remains closed due to the adverse weather and will be assessed for possible re-opening tomorrow (25 March).
For further details and updates, as well as information about operations in Australia, contact GAC Australia at shipping.australia@gac.com