What Do Ports of the Future Look Like? | Read in the latest edition of Trade Pulse
Message from the ChairmanThe emirate of Abu Dhabi made giant strides in 2020 in respect to modernising its infrastructure and strategic assets, which were critical factors in successfully generating the plethora of outstanding achievements we bore witness to last year – accomplishments that ultimately strengthen the emirate's position as a leading global trade and industrial hub. One of the key underlying elements in these efforts is the trust the wise leadership has vested in several national institutions including Abu Dhabi Ports. Since our nation's inception half a century ago, the leadership has been keen to promote and empower institutions such as ours.
Message from the Group CEO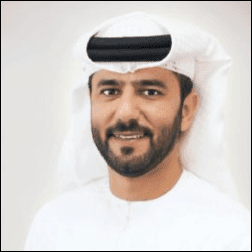 Indeed, 2020 has been an exceptional year for us in Abu Dhabi Ports, not only due to its unprecedented challenges but also due to the remarkable accomplishments on all fronts.
Abu Dhabi Ports was able to achieve steady growth in all its business sectors, and succeeded in consolidating its position as a trusted global partner in international maritime transport and logistics, as well as a preferred destination for foreign direct investment. Therefore, it gives me great pleasure to thank all our customers and stakeholders for their outstanding efforts and valuable contributions to our ongoing successes.
Enjoy this edition of Trade Pulse. [Read more]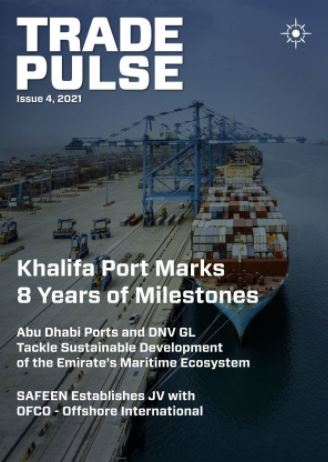 Read the latest edition
The latest issue of Trade Pulse includes news from Abu Dhabi Ports, exclusive interviews, views of industry experts and major announcements from across the entire portfolio.
READ NOW