The next era for ports: Business Innovation sessions at #IAPH2021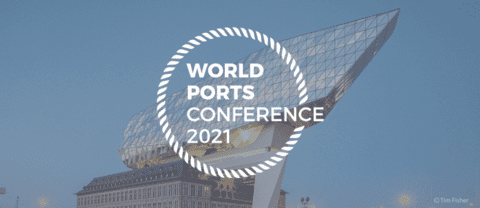 The Business Innovation stream at this year's IAPH World Ports Conference will assess the next era for ports and the demand for a changing of the guard. A new generation of leaders with different leadership qualities are needed to match the challenges ports face. 
You can watch all sessions either live or on-demand after their broadcast, giving you full flexibility to compose your own schedule.
BUSINESS INNOVATION SESSIONS INCLUDE:
Changing of the Guard
The COVID19 pandemic has accelerated the global maritime industry's path toward digitalization at an unprecedented rate and forced ports to look at how to ensure business continuity ahead of future disruptive events. Learn how maritime organizations are adapting to a new, uncertain future.
Speakers:
– Rodolphe Saadé, Chairman and CEO, CMA CGM
– Robin Silvester, President and CEO, Port of Vancouver
– Jingtao Bai, CEO, China Merchants Port Holdings

A New Dawn for Cruise Shipping
Prior to the COVID-19 outbreak, the cruise sector had stellar growth forecasts, an orderbook of more than 60 new vessels for delivery between 2020 and 2023, and a widening portfolio of candidate ports gearing up for cruise calls. With nearly the entire fleet of cruise vessels in layup, what can ports do to accelerate the recovery and rebuild confidence for visiting passengers and the port communities they support?
Speakers:
– Kelly Craighead, President and CEO, Cruise Lines International Association (CLIA)
– Santiago Garcia Milà, Deputy Director General, Port of Barcelona

Ports of the Future
Ports of the future are likely to be shaped by three principles:
• They will be solution ports
• They will have a social license to operate
• They will be carbon-free through innovative use of technology

Speakers:
– Jens Meier, CEO, Hamburg Port Authority (HPA)
– Tan Chong Meng, Group CEO, PSA International Pte. Ltd.     
– Gene Seroka, Executive Director, Port of Los Angeles
Join the following Port Authorities attending:
Abu Dhabi Ports
APA – Administração do Porto de Aveiro, S.A.
APS-Administração dos Portos de Sines e do Algarve, S.A.
Barbados Port Inc 
Belfast Harbour Commissioners
Busan Port Authority
Fiji Ports Corporation Limited
Freeport of Riga Authority 
Freeport of Ventspils Authority
Georgia Ports Authority
Ghana Ports & Harbours Authority
Halifax Port Authority
Hamburg Port Authority
Havenbedrijf Rotterdam N.V.
Incheon Port Authority
Johor Port Authority
Kobe-Osaka International Port Corporation
Lyttelton Port Company
Maritime and Port Authority of Singapore
Nigerian Ports Authority
NORTHPORT (MALAYSIA) BHD
Panama Maritime AuthorityPort Authority of the Cayman Islands
Port Authority of Valencia
Port Autonome de Cotonou
Port De Barcelona
Port Network Authority of the Ionian Sea – Port of Taranto
Port of Antwerp
Port of Bergen
Port of Brisbane
Port of Cartagena
Port of Gothenburg
Port of Kitakyushu
Port of London Authority
Port of Long Beach
Port of Los Angeles
Port of Marseille 
Port of Oslo
Port of Rotterdam
Port of Seattle
Port Saint John
Porto Do ACÇU OPERAÇOES SA
Ports of Cabo verde
Solomon Islands Ports Authority
Ulsan Port Authority
Vancouver Fraser Port Authority
Yokohama Kawasaki International Port Corporation  

The standard ticket price is €535. IAPH members receive discounted ticket prices. If you are an IAPH member contact the Events Help Desk to verify your membership and receive your promo code to apply to your registration.  
REGISTER TODAY    
Webinar Welcoming you to #IAPH2021 – a sneak preview Friday 21 May 2021 | 3pm CEST Take part in a personalised, pre-conference guided virtual tour of what you can expect from #IAPH2021.

Get an insight on key issues that CEOs of the world's largest container carriers, IMO and other senior maritime industry leaders will be discussing that will affect your port-related business now and in the future.

Find out how to network with fellow delegates, to vote for your favourite World Ports Sustainability Project Awards, and to interactively participate and engage at each of our daily sessions, both live and on demand. SPEAKERS:- Jacques Vandermeiren, CEO, Port of Antwerp
– Patrick Verhoeven, Managing Director, IAPH
– Peter Tirschwell, Vice President, IHS Markit – Maritime & Trade
​ SIGN UP TODAY