Offshore Wind: Marine Asset Finance & Investment Opportunities – May 19 / Register Now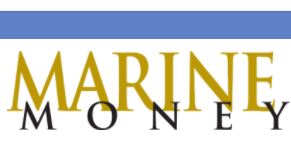 Dear Viewers,
Marine Money, and its Partner DNB, are delighted to open the registration and share details about their upcoming event "Offshore Wind – Marine Asset Finance & Investment Opportunities" which will include their Keynote Interview: Harnessing Offshore Wind Energy with Thomas B. Crowley, Jr. Chairman and CEO, Crowley
Click here to view the agenda and to register for this complimentary event, which will take place on May 19th – from 9:00 AM – 1:00 PM (New York time).
This unique event will bring together an amazing group of industry leaders, best in class companies, investors and financiers, and subject matter experts who will share their views on how the offshore wind vessel market will develop – both globally and in the US. 
The event will also explore financing and investment opportunities for vessels and marine assets involved in the development and operation of offshore wind assets.   
Please see a partial list of confirmed speakers below. 
Partial List of Confirmed Speakers to Date
Thomas B. Crowley, Jr., Chairman and Chief Executive Officer, Crowley
Ted Jadick, Jr., President & CEO, DNB Markets
Siri Espedal Kindem, President, Equinor Wind USA
Frode Jensen, SVP Sales & Product Line, National Oilwell Varco (NOV)
Evan W. Uhlick , Head of Ocean Industries, North America, DNB Bank
Seward & Kissel LLP
Mikkel Gleerup, CEO, Cadeler (CADLR)
Quintin Kneen, President/CEO, Tidewater (TDW)
Andreas Østern, SVP, Offshore Wind – Ocean Services, Ocean Industries Division, DNB Bank
David Marcus, CEO, Evermore Global Advisors
Jim Cirenza, Managing Director, DNB Markets
Watson Farley & Williams LLP
Phil Pacey, Asset Manager, AMP Capital
Martin Huseby Karlsen, Equity Research, DNB Markets
Consul General Harriet E. Berg, The Royal Norwegian Consulate General, New York
Jonah Margulis, Senior Vice President, Aker Offshore Wind US
Kristine Klavers, Official Member of the National Petroleum Council (NPC) as appointed by the US Secretary of Energy
Charlie A. Donadio, Jr. CEO/Owner, Rhode Island Fast Ferry – Atlantic Wind Transfers
Charlie Papavizas – Partner, Chair Maritime Practice, Winston & Strawn, LLP
Alexander Fløtre, Vice President Offshore Wind, Rystad Energy
We hope you will join us and please let us know if we may be of any assistance in the meantime.
Best regards,
Marine Money
Mike McCleery mikemccleery@marinemoney.com
Andrea Farrison afarrison@marinemoney.com