Is the Dry Market bouncing back? Low Wets with ups and downs a big concern. Messy Geopolitics with Covid becoming more than a dangerous long-term issue…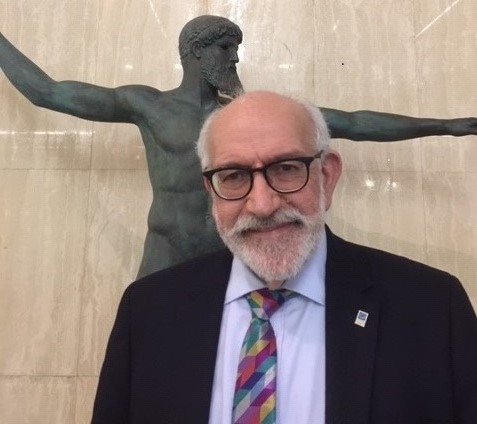 The BDI (Baltic Dry Index), thanks to all sub-indices, except the Capes, is now over and above the 2,800-point threshold and reads 2,801 – plus six points. Wets very low with unbalanced ups and downs. The ongoing Israeli – Palestinian conflict unless same ends here and now will create the exact opposite result and Armageddon will finish off everything. CAUTION for both sides. The Coronavirus Anathema is here to stay, unless we converge and become more disciplined and responsible… John Faraclas' midweek brief recap:
The Capes' BCI lost five points and now reads 3,785…
Three valuable points for the Panamaxes' BPI now at 2,857…
Rich pickings for the Supras' BSI now at 2,344 – plus 20!
Nine points …sets the record straight for the Handies' BHSI – now out of the dangerous zone (below the 1,000-point threshold)
Wets still low; the last published BDTI (Dirties) and BCTI (Cleans) stood at 606 – minus five and 539 – plus six points respectively… A bit of a complicated situation…
Boxships make waves; cross your fingers…
The WTI, as these lines are being written,  was down US$ 2.19 since yesterday, standing at US$ 63.31… a bit of good news. Reiterate the view of a maximum US$ 39.99.-
MIGRANTS and the Middle East crisis dominates the Geopolitical news; more on this in the first update later on.
Coronavirus Anathema misleads as 90 centum of Planet Ocean's population is ignorant; brace in tackling the reality of risk…
Have a nice evening and continue to remain on guard from actions emanating from Pirates, Terrorists, Criminals and any Business Hooligans whatsoever wherever you are on Planet Ocean. Once again a big THANK YOU to all who really care for all humans – Doctors, Nurses, Seafarers, Dockers, Port Authorities et al during this Coronavirus disaster!! We repeat: Do please invest in Hospitals including Equipment, Doctors, Nurses and any useful means to avoid further disasters! Become more disciplined and care for the Environment too. Lastly: Education and Training for all to be able to tackle these disasters. Let us work collectively together and NOT opt for a fistful of Dollars to restart the already collapsed global economy… which is in red over US$ 300 (three hundred) trillion…