Steering the Course, World Sailing's global women's sailing festival, starts today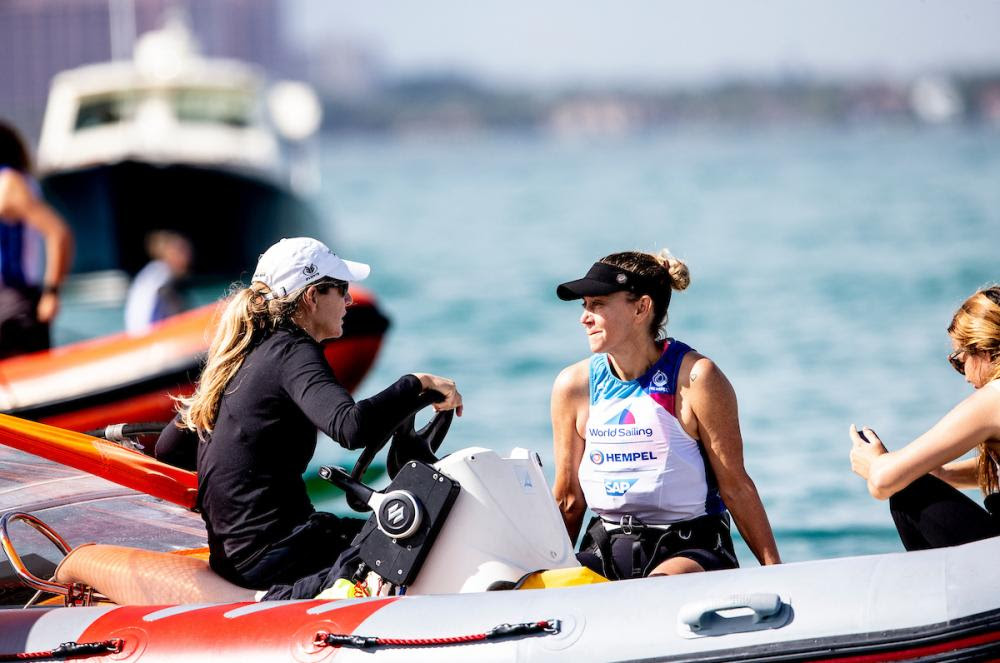 The Northern Hemisphere edition of Steering the Course, World Sailing's global women's sailing festival, will run from today [Friday 21 May] to Sunday 30 May.
Countries, classes and sailing clubs across the world will be holding special events throughout the next 10 days, aimed at introducing more women and girls to sailing and providing information on different pathways available in the sport.
Antigua, Barbados, Croatia, Denmark, Great Britain, Hungary, Hong Kong, Iceland, Japan, Malta, Slovakia and the USA are amongst the Member National Authorities which have actively planned and promoted a variety of activities.
From dinghies to keelboats and windsurfing to kiteboarding, all disciplines are welcome to be part of the festival.
Find out more about Steering the Course
There are also several online events planned, to ensure as many people as possible can engage and take part in the festival virtually.
A EUROSAF & World Sailing Inspiring Women panel will be held on BlueJeans on 26 May – please contact catherine.duncan@sailing.org to find out more and to register.
The World Sailing Trust are organising a Discussion Panel on Diversity & Inclusion on 27 May, and this will be streamed live on World Sailing's YouTube channel.
And a special Steering the Course eSailing event on Virtual Regatta Inshore will also take place during the festival.
Starting on 24 May and running through until 30 May, players will compete in the Formula 18, with boats displaying Steering the Course branding as they race around a virtual Copenhagen racecourse.
The number one ranked eSailor from this challenge will qualify for the 2021 eSailing World Championship PlayOffs – and if this player is not female, then the number one ranked female will also qualify.
Play Virtual Regatta Inshore on Desktop – iOS – Android
Over the next 10 days, World Sailing's social media channels will be sharing content from people, clubs and countries taking part in Steering the Course, to elevate the fantastic efforts of those involved worldwide.
Please feel free to share imagery and video content from your country or sailing club with us on social media.
Use the hashtag #SteeringTheCourse and tag in our social media accounts on the following platforms:
We'll try and share as much content to our followers as possible!
You can also send this directly to content@sailing.org, using WeTransfer.com to send larger files if required.
The Southern Hemisphere edition of Steering the Course will be held from Friday 1 to Sunday 10 October.
To get involved, please contact training@sailing.org for more information.