SEAFARERS Union RMT today called on passengers and freight operators to boycott anti-trade union operator Irish Ferries' Dover-Calais services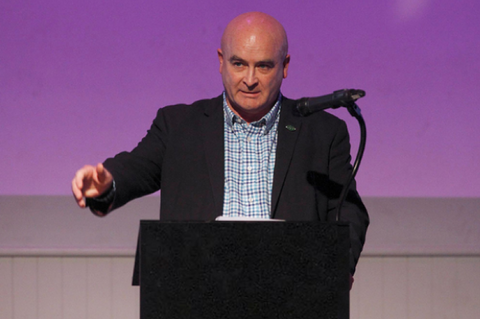 On the day that Irish Ferries began operating passenger and freight ferry services on the Cypriot-registered Isle of Inishmore between Dover and Calais, RMT General Secretary, Mick Lynch, said:  "Seafarer fatigue remains a threat to safety standards across the shipping industry, despite the progress made since the Herald of Free Enterprise disaster thirty-four years ago. Part of that progress has been the agreement of safe roster patterns between employers and local trade unions.  
"In stark contrast, Ratings on the Isle of Inishmore are employed on voyage contracts to work at least 12 hours per day, every day. Some are paid below the National Minimum Wage with no pension provision but are still required by Irish Ferries to carry out five times more Channel crossings than their colleagues at P&O before they can take a period of rest. 
 "Make no mistake, Irish Ferries crewing practices undermine maritime safety and employment standards on ferries which cross the world's busiest shipping lane up to five times a day. We have written to Irish Ferries CEO, Andrew Sheen to raise our concerns but have not even had the courtesy of an acknowledgement. 
"Irish Ferries expansion is a direct threat to the future of British seafarer jobs on strategically vital ferry services and clearly demonstrates the UK Government's neglect of local seafarers during the pandemic and in the post-Brexit maritime supply chain.
RMT call on passengers and businesses to think again before using Irish Ferries and to keep in mind the appalling employment and questionable safety practices at an operator that puts profit before safety."