Capes' hiccups an issue or a tempo situ for the BDI? Wets fall further. Geopolitics and Covid will bother us for the foreseeable future…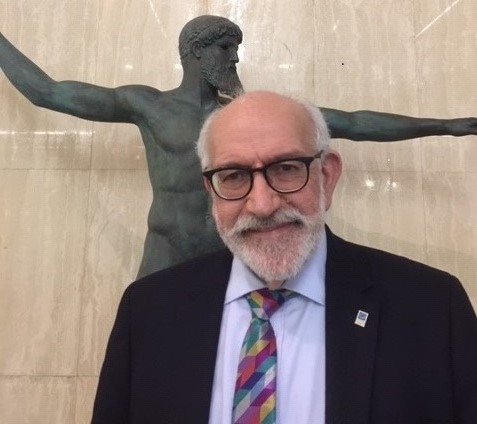 The BDI (Baltic Dry Index) was down 35 points since yesterday losing the 3,400 points threshold, thanks to a massive fall by the Capes… Wets a big issue… Mind the Geopolitical issues and Covid's Delta strain. John Faraclas' midweek brief recap:
The BDI at 3,383 is still more than safe – anything above 2,000 points is profit!
The volatile Capes did it again; a massive fall – compared with its performance during the last two weeks, brings in many questions. With minus 205 points down to 3,931 points and the loss of the 3,900 and 4,000 points threshold, lifts eyebrows yet again!
Our most favourable size, the Panamaxes had a ripple digit plus and now reads 4,119 surpassing the 4,100 points threshold – up 109!
Minor rise for the Supras and Handies; the BSI gained nine points and now stands at 2,930 and the BHSI eight reading 1,541 respectively…
All fine for the Dry Market…
The Wets fell further. The last published BDTI (Dirties) and BCTI (Cleans) stood at 598 – minus seven and loss of the 600 points threshold and 447 – minus two points respectively… Wonder what's next…
The WTI was up 49 cents since yesterday and now stands at US$ 73.47… Bad news for the 99 centum of people all over Planet Ocean!
In the Geopolitical front the tensions will escalate in all front particularly in the faulty line from Gib to Afghanistan and from the Caucuses to the Horn of Africa. China will continue to flex its muscles in the Pacific Basin but still Beijing cannot match the US and its allies supremacy… The Trade and Commercial Wars are still on and it is here we must focus and see what's happening so as to avoid wake up one day and see mess all over…
Another issue, which is geopolitical and we always mention same in every single one of our reports, is corruption. Did I hear you say laundered money ending up in some of Planet Ocean's financial capitals and only after tough media and state efforts and will, we find out the identity of all these perpetrators – we call them as you know business hooligans. Name and shame and save Planet Ocean…
Finally we had alarming news from South Africa involving Rio Tinto following a shooting of a manager a month ago in a drive-by… Everything in the plant is on a halt mode. CAUTION!
More news tomorrow…
The Coronavirus Anathema will cause despicable mess all over Planet Ocean unless people – particularly the politicians MUST get their act together. Their "defence" and tactics in protecting us against Covid-19 is childish and totally irresponsible. Opening societies will cost many more lives just for a fistful of dollars. Take holidays for example, or entertainment, or sports and see the result. We are still in limbo, we are still in unchartered waters…
One day we will all witness the MASK-gate… I bet on that, do you?
Ah! By the way: wonder how many will go back to work as many prefer to work from home. Business property, commuting and other sectors might have a major issue… Watch this space!
Have a nice evening and continue to remain on guard from actions emanating from Pirates, Terrorists, Criminals and any Business Hooligans whatsoever wherever you are on Planet Ocean. Once again a big THANK YOU to all who really care for all humans – Doctors, Nurses, Seafarers, Dockers, Port Authorities et al during this Coronavirus disaster!! We repeat: Do please invest in Hospitals including Equipment, Doctors, Nurses and any useful means to avoid further disasters! Become more disciplined and care for the Environment too. Lastly: Education and Training for all to be able to tackle these disasters. Let us work collectively together and NOT opt for a fistful of Dollars to restart the already collapsed global economy… which is in red over US$ 300 (three hundred) trillion…