'Living masterpiece' Larvotto opens… plus more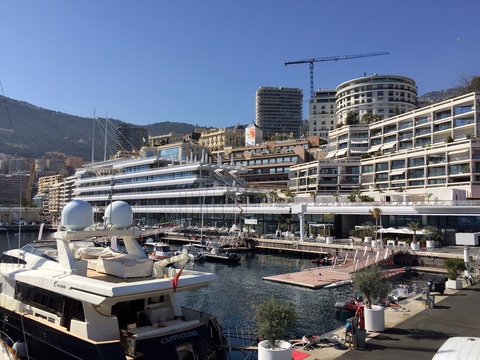 Good Morning Monaco – Monday, July 5, 2021
'Living masterpiece' Larvotto opens to public
HSH Prince Albert, accompanied by Minister of State Pierre Dartout and several other ministers, inaugurated the new Larvotto Beach facilities on Saturday, July 3.
Weekend stats show improvement in coronavirus situation
The total number of new coronavirus cases in Monaco over the three days was seven, with six new cases recorded on Friday, one on Saturday and none on Sunday.
Europe pins hopes on jabs as Delta surges
UPDATED Sunday, July 4, 22:45: French health minister Olivier Véran made it clear on Friday that the best, and possibly the only, strategy to battle coronavirus infections is a speeding-up of the country's vaccination program. 
Grimaldi Forum excels itself with summer expo
The Grimaldi Forum can be counted on to put on a top-class summer show, and this year's retrospective on Alberto Giacometti (1901-1966) is no exception. 
This Week in Monaco
 July 5-11. Monaco victorious in friendly fixture
 Having completed a week of training at Zell Am See in Austria, AS Monaco kicked off their pre-season with a friendly fixture against Red Bull Salzburg, a top team in the Austrian Bundesliga.
Verstappen takes another victory with ease
 Red Bull's most lethal weapon, Max Verstappen dominated at the Austrian Grand Prix on Sunday, July 4. 

DULY NOTED: Terminal 1 at Nice Airport will reopen for the summer, from July 21 until September 7 at the latest in order to facilitate the processing of incoming passengers whose vaccination documents need to be checked.