Spotlight on shipping: Demonstrating leadership in the age of decarbonization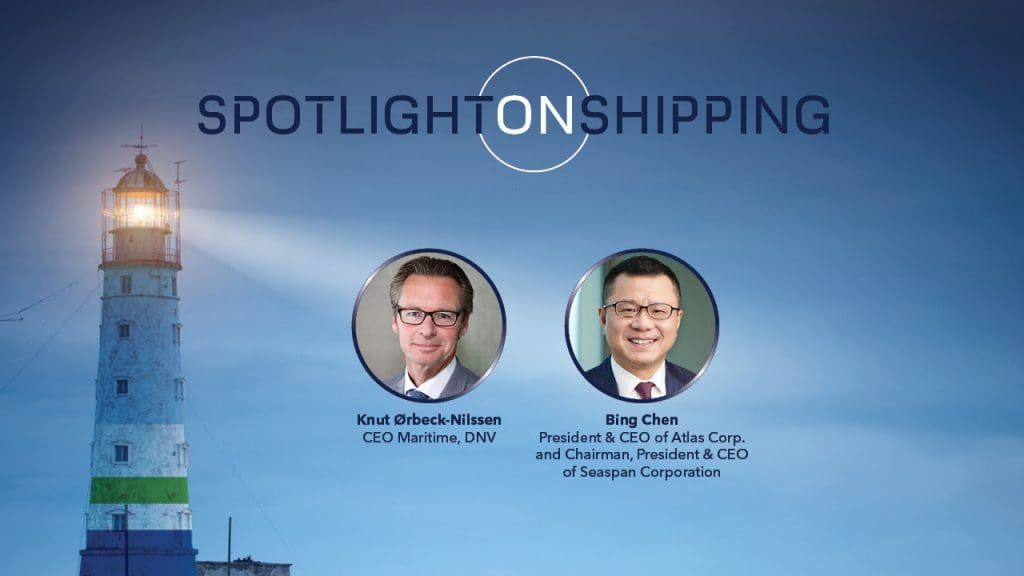 Dear Viewers,
In what way have decarbonization and your customer needs influenced your new build strategy?
How do ESG, the environmental, social and governance principles enrich your business model?
How closely is Atlas Corp aligned with the Poseidon Principles and green financing?
These are some of the questions answered in the latest episode of DNV's Spotlight on Shipping series with Bing Chen, President & CEO of Atlas Corp. and Chairman, President & CEO of Seaspan Corporation. He shares his views on shipping's progress towards decarbonization, his company's fuel strategy, green ship finance and the impact of environmental, social and governance principles (ESG) on daily operations.

The Spotlight on Shipping interview series is hosted by DNV Maritime CEO Knut Ørbeck-Nilssen and brings together leaders from across the shipping industry to tackle some of the most pressing challenges confronting the industry. With a focus on decarbonization, previous episodes have included interviews with Shell, JP Morgen, the Grieg Maritime Group and Sovcomflot.