Last minute seats & scholarships for the Copenhagen MBA!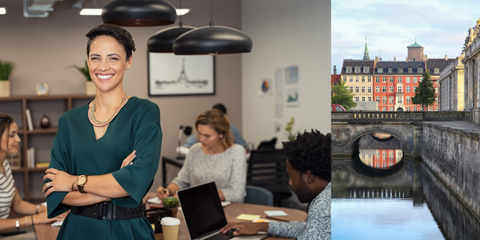 We have good news for you!
We have good news for you!

Last-minute additional scholarship money was awarded to us to support talent from abroad with exclusively financing the Copenhagen MBA 2021-2022 as much as possible.  

The Copenhagen MBA has a few seats left in the class of 2021-2022 starting in October 2021 and we encourage you to submit your application soon. We have already recruited a diverse class of highly qualified and dedicated professionals from over 15 different countries and think you could be a great addition to this programme! 

In case you are concerned about the COVID situation in Denmark, we are happy to tell you that life is back to normal and Denmark will lift all restrictions by 1 October. You can read more about COVID in Denmark here.   

There are many reasons for choosing Copenhagen Business School for your MBA three of them being:

*) We hold the triple-crown of international accreditations: AMBA, EQUIS, AACSB and operate at the cutting edge of lifelong learning and leadership development. 

*) Copenhagen is the "most sustainable and happiest city in the world", where sustainable business practices are implemented and innovation is valued. Quality of life is high, green spaces are accessible throughout the city, and work-life balance and self-development are encouraged. 

*) Over 90% of our graduates choose to continue their careers in Copenhagen and excellent post-MBA visa schemes support long-term relocation to Denmark. 

Take advantage of this last-minute opportunity to empower yourself for a better future.  Reach out to our Admission Manager Magdalena who is an Alumna of the Copenhagen MBA and can tell you more about the exact scholarship amounts, on-campus dorm facilities and everything you need to know about the application process. We will support you as much as possible in all the logistical challenges you might face in the upcoming weeks!
Join us in wonderful Copenhagen in October!

Best Regards, 
Your Copenhagen MBA Team