The Marshall Islands Corporate Registry is Offering Free Redomiciliation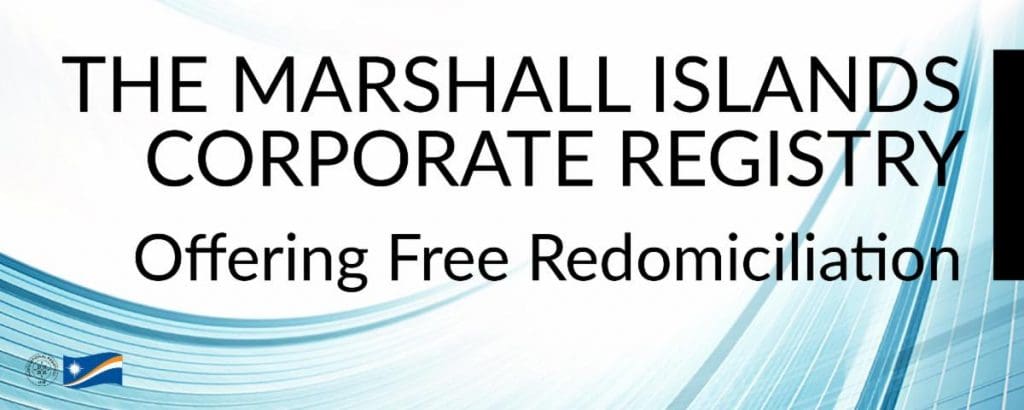 Free Redomiciliation
The Republic of the Marshall Islands (RMI) Corporate Registry continues to offer free redomiciliation (domestication) into the RMI. Rapidly changing requirements for international business entities have impacted how they do business within the jurisdiction where formed. Sometimes these changes may have a detrimental impact and present obstacles that cannot conform to the entity's needs. The RMI is compliant with both the Organisation for Economic Co-operation and Development (OECD) and the Financial Action Task Force (FATF), and is white-listed by the European Union. In addition to its high level of compliance, the RMI also offers political stability.

Some unique advantages of redomiciliation into the RMI include:
• Free
• Standard processing time of 1-3 business days
• Continuance of day-to-day operations and preservation of an entity's history including name, existence date, and structure
• Access to 27 worldwide offices which provide high-quality service in the local office's language and time zone
Contact us now to take advantage of this opportunity!

Learn more about redomiciliation here.