Underwater bow thruster removal in Rotterdam

We have been active in Rotterdam since Hydrex was founded 47 years ago. Having our dive support vessels stationed in Rotterdam enables a fast mobilization throughout the entire port without delaying a ship's commercials operations. A good example of this is the removal of a bow thruster from a 170-meter container ship.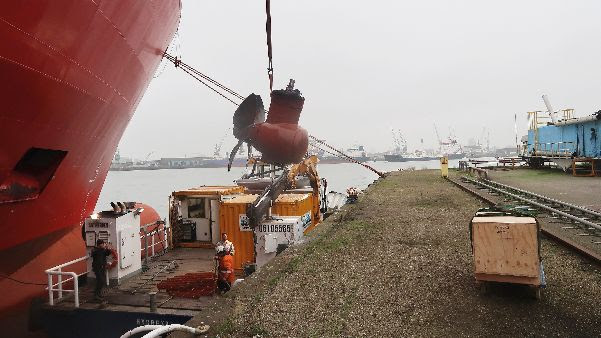 The unit needed to be overhauled and the operation had to be carried out within a very short window that would fit the schedule available to the vessel's owner.
After the team set up a monitoring station, the divers started the operation with a detailed inspection of the bow thruster and tunnel. In the meantime, initial preparations were made in the bow thruster engine room for the removal of the unit so that there would be no ingress of water once it was taken out.
By performing the operation on-site and underwater our divers made it possible for the owner to keep the vessel out of drydock. Our team worked in shifts around the clock. They finished the job well within the available time frame. This allowed the ship to sail on schedule, which was a key benefit for the owner. Contact us for more information on bow thruster repairs or any other underwater operation. We are at 24/7 call.