Macron hints at ending Health Pass soon…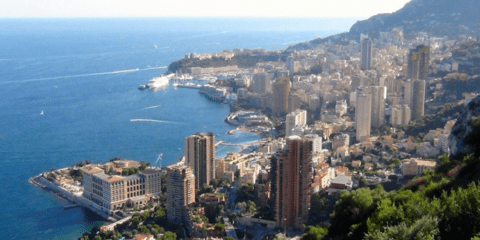 Good Morning Monaco – Friday, September 17, 2021
Macron hints at ending Health Pass soon
President Macron told the Union of Local Businesses on Thursday, September 16, that the Health Pass has avoided the closure of small businesses, which would be "the worst thing."
Monaco's Zhang Zhang hits out at firing of white musicians
Only seven patients are currently being treated for coronavirus at Princess Grace Hospital. Of the five residents, one is in intensive care.
Fiat 500 Club marks end of summer
The Fiat 500 Monte-Carlo Club is holding its third end-of-summer cavalcade, which has become an unmissable end-of-season event in the Principality.
Three new cases, 10 recoveries There was more good news on Thursday, September 16, when Monaco's Government announced that three residents had tested positive for coronavirus in the previous 24 hours while 10 residents had fully recovered.
Robert Gelli visits Strasbourg
Robert Gelli, Secretary of State for Justice and Director of Judicial Services, visited Strasbourg on September 13 and 14 on a working visit…

READER EVENT:NEWS.MC will be hosting the first in a series of Supper with a Sponsor evenings at the Pacific Restaurant on Monday, September 27. The guest sponsor of NEWS.MC, publisher of Monaco Daily News and Good Morning Monaco, will be Irene Luke of Savills Monaco. There will be no formal speeches, but a great opportunity for mixing, starting with a welcome drink from 19:00 and a three-course meal with wine and coffee included. The all-in cost is 70 euros per person. Spaces are limited due to coronavirus restrictions. Please book by emailing hello@news.mc, with the subject Sponsor Evening. Strictly first-come first-served.