Monaco sets eyes on Sanremo port…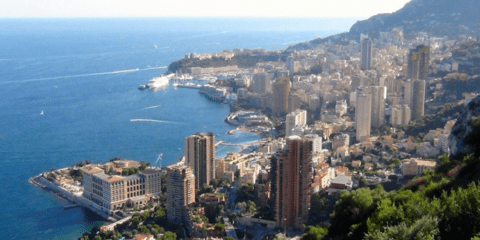 Good Morning Monaco – Wednesday, September 22, 2021
Monaco has eyes on Sanremo Port
The Société d'Exploitation des Ports de Monaco is seeking to expand its ownership of yacht harbours in Italy, and is now targeting the old port of Sanremo…
Feadship makes waves with Future Concept
Feadship will mark the opening of the 2021 Monaco Yacht Show in the purest form possible by unveiling its latest Feadship Future Concept.
Sentence handed down in puppy killing case
The young Monaco resident arrested in Paris in May after killing his puppy has been sentenced to jail. The business student, who lived in an expensive part of Paris, beat his eight month-old beagle puppy to death…
Countries of the Med sign up to Athens pact France, Spain, Italy, Portugal, Cyprus, Malta, Slovenia and Croatia have signed an agreement to take a more coordinated approach in dealing with the catastrophes associated with extreme weather.
Six new coronavirus cases, three recoveries
After three days when only one new case was reported, the Monaco health authorities announced on Tuesday, September 21, that six residents tested positive…
DULY NOTED: Today is the first day of the much-awaited Monaco Yacht Show, which continues through Saturday.