Latest coronavirus situation report…
Good Morning Monaco – Friday, October 22, 2021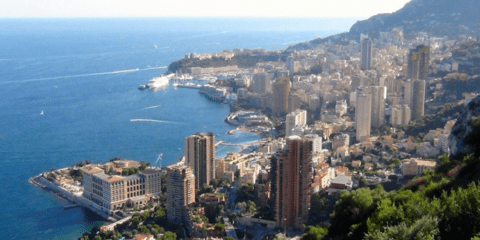 Latest coronavirus situation report, MC, UK, and France
Deaths were down in the UK on Thursday, while the number of hospital deaths increased in France…
Monaco recognises sustainability efforts
A presentation took place at the Oceanographic Museum on Wednesday morning during which certificates were awarded to businesses and individuals who were part of the sustainability scheme in the Principality during the previous year.
Monaco audience would not let Lang Lang leave
Celebrated pianist Lang Lang had to return to the stage four times at the Grimaldi Forum on Thursday evening as the enraptured audience applauded his stunning performance of the Goldberg Variations by Bach.
AS Monaco beat Eindhoven with last-minute winner
AS Monaco beat PSV Eindhoven for their 200th European match victory on the evening of Thursday, October 21.
E-Rallye Monte-Carlo gets underway
The fifth edition of the E-Rallye Monte-Carlo got off to a solid start at the Chateau du Mollard in the town of Chateauneuf on Wednesday, October 21.

DULY NOTED: Most French households are to receive a cost-of-living bonus of 100 euros, with most payments due to arrive on bank accounts during December, just weeks or days before Christmas and less than four months ahead of the presidential election next year.