WOC Participating in Several COP26 Events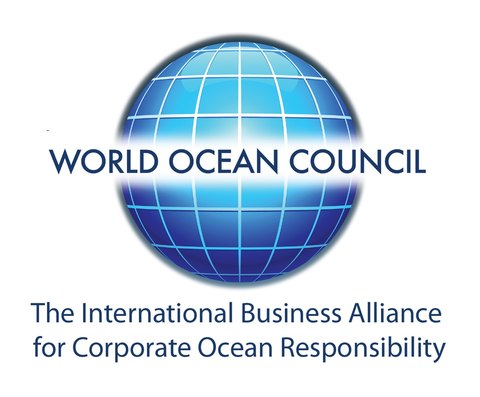 WOC Hosts Official Side Event, Joins Panels for World Climate Summit & Wood @ COP26 Session
NOVEMBER 6
The World Ocean Council, in partnership with the Prince Albert II of Monaco Foundation, the Monaco Scientific Center, Foundation BNP Paribas, the University of Bergen, and Future Earth, presents an official side event of the United Nations Climate Change Conference (COP26).
Carbon Conservation & Sequestration in Ocean: Nature-Based & Technology Solutions
15:00-16:15 BST | Livestream & 44 pax (Blue Zone)
Remarks by WOC's CEO will follow the opening introduction from HSH Prince Albert II of Monaco and the Centre Scientifique de Monaco. The event will explore the role of marine nature-based solutions to mitigate climate change and options for carbon dioxide removal (CDR), from technological to industrial levels.
Panelists:
* Nathalie Hilmi – Centre Scientifique de Monaco
* Paul Holthus – World Ocean Council
* Minhan Dai – Future Earth
* Lise Øvreås – Bergen University
* Sebastien Soleille – BNP Paribas Foundation
NOVEMBER 7
WOC CEO Paul Holthus will moderate a blue economy panel during the World Climate Summit – The Investment COP, an official COP26 side event organized by the World Climate Foundation.

Accelerating the Green Transition & Technologies through Partnerships – Best Practices from the Shipping Sector

15:00-16:00 GMT | Livestream & Hilton Glagow

At current growth rates, shipping could represent 10% of global greenhouse gas emissions by 2050. Forward-thinking maritime leaders understand that to avoid these projections, the industry will require progressive partnerships to drive the development of low-carbon fuels and required technologies. How can the industry leverage partnerships and innovations to eliminate shipping emissions? This session will focus on the required pathways to future fuels, the technology needed, and the key partnerships that will enable the transition to the decarbonisation of shipping.

Panelists:​
* Paul Holthus (moderator) – Founding President & CEO, World Ocean Council
* Hiroyuki Yamada – Director of the Marine Environment Division, IMO
* Morten Bo Christiansen – Vice President, Head of Decarbonisation, Maersk
* Christopher J. Wiernicki – Chairman, President & CEO, ABS
* Paolo Montrone – Senior Vice President of Global Sea Logistics, Kuehne + Nagel

World Ocean Council is a proud partner of the World Climate Summit – The Investment COP, taking place November 7-8 in Glasgow. This is the leading forum for business and investment-driven solutions to climate change. Join panel sessions with high-level officials from the public and private sectors, interactive workshops, pitch presentations, and networking, as well as matchmaking to connect cross-sector stakeholders.

View the full agenda and register here to attend in person.
NOVEMBER 8
CEO Paul Holthus will also join a panel as part of the Wood @ COP26 event, Wood & the UN Sustainable Development Goals: Partnerships to Deliver Real-World Solutions.

Enabling a Climate-Resilience Future

10:00-10:45 GMT | Wood House, Glasgow

Whether referring to the findings of the IPCC's Sixth Assessment Report as a "code red for humanity" or highlighting the irreversible damage that has been inflicted on the planet, the central message of the report was clear. Far from being a medium- to long-term concern for isolated areas of the globe, global warming and its effects are current and universal. Building resilience to climate events is essential to long-term sustainability. The role of natural capital and nature-based solutions in delivering resilient environments must not be forgotten. This session will examine case studies of both infrastructure and nature-based solutions and look at how resilience is being promoted in different ways around the world.

Panelists:
* Nick Jarritt – Director, Sustainability Advisory Services, Wood Plc
* Lucy Pinkerton – Consultant, Hydrology, Wood Plc
* Eric Giersky – UN Global Compact Ocean Stewardship Coalition
* Paul Holthus – President, World Ocean Council
* Ivan Paspaldzhiev – Natural & Social Capital Lead, Denkstatt

View all Wood House COP26 events.
World Ocean Council (WOC)
The Global Blue Economy Business Organization
The WOC is the international, cross-sectoral alliance for private sector leadership, collaboration and action on ocean sustainability, stewardship, and science. Companies from a range of industries worldwide are distinguishing themselves as leaders in "Corporate Ocean Responsibility", including shipping, oil and gas, tourism, fisheries, aquaculture, mining, renewable energy, ocean technology, and investment.

WOC Members are a part of the WOC Network of 35,000+ ocean industry stakeholders around the world. The WOC is a registered not-for-profit organization in the US and France.