A. Potts Spring/Summer 2022: A Boundary-Pushing Ride into What Fashion Means Across the World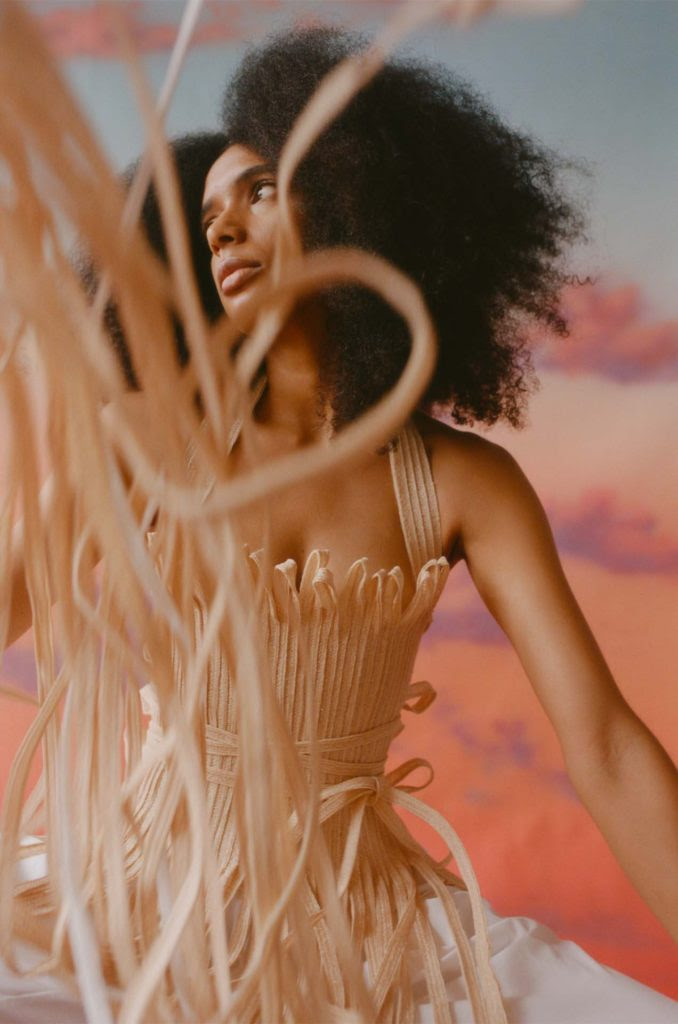 A.Potts launched in 2018, and in this minimum amount of time, this brand achieved to be included in the recent MET Costume Institute exhibition In America: A Lexicon of Fashion and important magazine features. The A. Potts Spring/Summer 2022 Collection is a story of earthbound angels, lightness, movement, and joy. The collection pulls inspiration from the Hamar and Bana tribes of Ethiopia, the film Daughters of the Dust (1991), the Great Migration, and the spirit of Afromericana. Titled "I Love You Cuz You're Mine" a line from the aforementioned film), the collection is utterly uplifting. Detroit-born-and-raised, Brooklyn-based designer Aaron Potts, a Parsons alumni, creates genderless, inclusive, wearable, fashion-forward looks with a clear focus on craftsmanship, comfort, and the mood fashion evokes.
This time he highlights masculinity in Ethiopia and Eastern Africa because it really looks more feminine from a traditional Western perspective. The silhouettes are roomy and ready to move. Horsehair-banded ruffles, fringes, wrap-skirt biker shorts, raffia aprons, gingham patterns, patchwork effects, denim with raw-edged perforation, and drawstring waistlines for a sporty element are the designer's vocabulary. Fabrics, techniques, and details made with natural inks show his intention to support the sustainability cause as well as small manufacturing communities. Romantic bonnet hats are a nostalgic nod to another era, yet modernized and relevant. An iridescent jacket and leather romper emphasize that conceptual mix, a time-machine expression overall for a seriously impressive collection.
Check @apottscollection
Elena Sendona | November 13, 2021