Only good news on coronavirus on Sunday…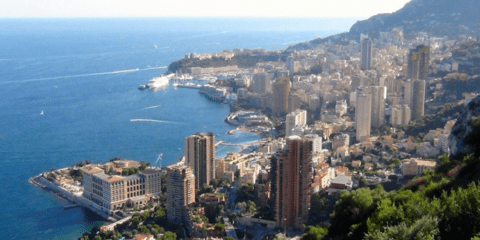 Good Morning Monaco – Monday, November 15, 2021
Monaco signs tax treaty with UAE
H.H. Sheikh Hamdan bin Mohammed bin Rashid Al Maktoum, Crown Prince of Dubai, on Saturday toured Monaco's pavilion at Expo 2020 with HSH Prince Albert II…
Only good coronavirus news on Sunday
There was only good news on coronavirus cases in Monaco on Sunday, as no new cases were reported and 12 residents were declared fully-recovered.
Janowski life sentence confirmed
Wojciech Janowski has failed in his appeal against conviction for the murder of his mother-in-law, Monaco billionaire Hélène Pastor. 
Lukashenko fires ambassador to Monaco
President of Belarus Alexander Lukashenko on Friday removed from office Igor Fisenko, ambassador of Belarus to France and concurrently to Monaco and Portugal.
Anglican community observes Remembrance Day
Members of St. Paul's Church in Monte-Carlo gathered at the bust of wartime leader Sir Winston Churchill on ave. Grande Bretagne on Sunday for a short service to honour British and Commonwealth combatants in two world wars.
Astounding F1 result keeps Hamilton in game
Lewis Hamilton astonished supporters in Brazil as he finished in first place after starting in P10 at Sunday's Grand Prix.
DULY NOTED: Geraint Thomas, the winner of the 2018 Tour de France, was out cycling on Sunday when he stopped for refreshment at a cafe in Menton. While inside, his bike was stolen. He took a taxi home to Monaco.